Former Chief Minister Shashindra Rajapaksa among seven former directors summoned before PRECIFAC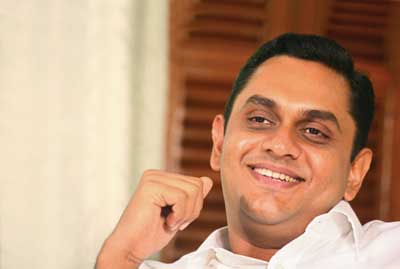 Former Chief Minister Shashindra Rajapaksa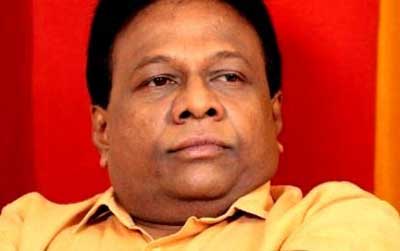 Former Youth Minister Dullas Alahapperuma
​By Shanika Sriyananda

Former Chief Minister Shashindra Rajapaksa and former Youth Minister Dullas Alahapperuma will be among VIPs to be questioned by the Presidential Commission of Inquiry to Investigate and Inquire into Serious Acts of Fraud, Corruption and Abuse of Power, State Resources, and Privileges (PRECIFAC) this week.

Reliable sources told the Daily FT that Alahapperuma would be questioned regarding misuse of power and Rajapaksa, the son of former Speaker Chamal Rajapaksa, will make a statement on allegations at SriLankan Airlines Catering during the previous regime.



Rajapaksa junior was a former member of the Board of Directors of SriLankan Airlines. Six other members of the then Board of Directors have also been summoned before the PRECIFAC.

The Daily FT also reliably learns that the then Chairman of SriLankan Airlines Nishantha Wickramasinghe, the brother of former First Lady Shiranthi Rajapaksa, will also be questioned over the same allegations.

In response to inquiries, PRECIFAC Secretary Lacille de Silva confirmed the two politicians had been summoned before the Commission to testify over the allegation of large-scale fraud, corruption and abuse of power, State resources and privileges.

He said that Shashindra Rajapaksa would be questioned today and Alahapperuma would be questioned during the week.

Former Defence Secretary Gotabaya Rajapaksa, former MP Duminda Silva and seven others were questioned last week by the PRECIFAC over several charges including deploying the staff of Rakna Arakshaka Lanka Ltd. for election campaigning during the last presidential election.

Gotabaya Rajapaksa was questioned over the charges related to abuse of power and State resources while holding office as Defence Secretary.

He has been accused of using 500 Civil Defence Force personnel for the last presidential election campaign.

Sri Jayawardenepura-Kotte Mayor Janaka Ranawaka and Western Provincial Council Minister Upali Kodikara were also questioned by the PRECIFAC.

De Silva told the Daily FT that the number of complaints to the PRECIFAC continues to increase as people have confidence in the Commission.

"More and more petitions are coming now. There are over 250 complaints on large-scale frauds and the total number of complaints has risen to 900 now," he said.

The PRECIFAC, which is investigating and inquiring into serious acts of fraud, corruption and abuse of power and State resources and privileges, was appointed by President Maithripala Sirisena and it has the power to summon any person regardless of their political affiliation.

The commission comprises four High Court Judges – Preethi Padman Surasena (Chairman), Amendra Seneviratne, Vikum Kaluaarachchi and Gihan Kulathunga. It has to submit its interim reports and the final report within a year.

The PRECIFAC's findings will referred to the Commission to Investigate Bribery or Corruption, Police and the other law enforcement authorities to take action against those involved in large-scale fraud, corruption, and abuses of State resources.

When asked whether the Commission would avail itself of international support, De Silva said that at the moment all required facilities had been given to the Commission to carry out investigations.

"They (investigators) are efficient and capable of handling these allegations, but the Commission will look into the possibilities of getting international support if there is a requirement to provide further training for the PRECIFAC investigators," he noted.