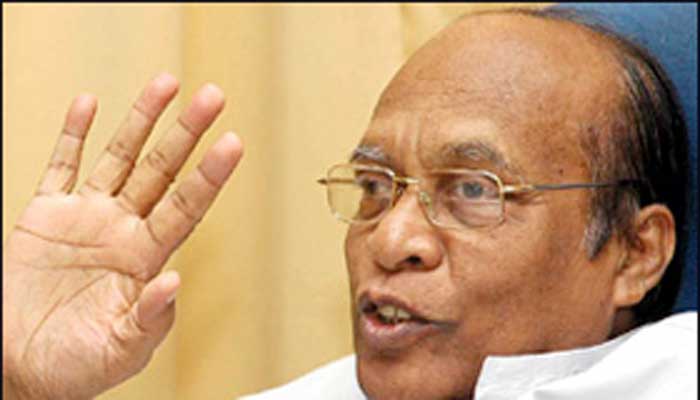 Former Chairman of the Committee on Public Enterprises (COPE) D .E.W. Gunasekera yesterday urged political parties to make the probe into the Central Bank Treasury bond matter a priority once the new Parliament convened in September.

"I will no longer be the Chairman of COPE in the new Parliament but whoever forms the next Government must use the contents of the report we have compiled to pursue the matter," Gunasekera told journalists yesterday.

With all committees standing dissolved along with the dissolution of Parliament, Gunasekera said that prompt action on the matter could only be initiated through executive action by President Maithripala Sirisena.

"For Parliament to act we have to wait till September but President Sirisena can get a copy of the report from the Secretary General of Parliament and take necessary action," Gunasekera said.
A special committee of COPE was appointed on 22 May compromising 13 members drawn from all parties on a directive by former Speaker Chamal Rajapaksa, who wanted the Committee to "investigate and report" to him if a no confidence motion against the Governor of the Central Bank, Arjuna Mahendran, signed by 88 legislators warranted a parliamentary debate.

"The Speaker was not satisfied that the contents of the no confidence motion handed over to him were adequate to allow a debate and hence he wanted COPE to look into the matter and report back to him," Gunasekera said.

The Committee comprised DEW Gunasekara (Chairman), Dr. Rajitha Senaratne, Arjuna Ranatunga, Rosy Senanayake, Rajiva Wijesinha, Eran Wickramaratne, Sujeewa Senasinghe, Susil Premajayantha, Lasantha Alagiyawanna, Weerakumara Dissanayake, Sunil Handunnetti, M.T. Hasen Ali and E. Saravanapavan.

The former COPE Chairman said he could not release the full report of 447 pages in which the evidence given by 47 witnesses had been recorded as it would be a breach of parliamentary convention.

"I had planned to table the interim report in parliament on 26 June but only eight of the 13 members of the committee were present when I inquired if it should be tabled on that day. Four, including me, wanted to table it but four did not and hence there was a deadlock. I sought the advice of the Speaker. He advised me to table it on 7 July but as Parliament was dissolved, it cannot be done now," he added.

Gunasekera also dismissed reports he was coerced into not tabling the report as was speculated in the media.