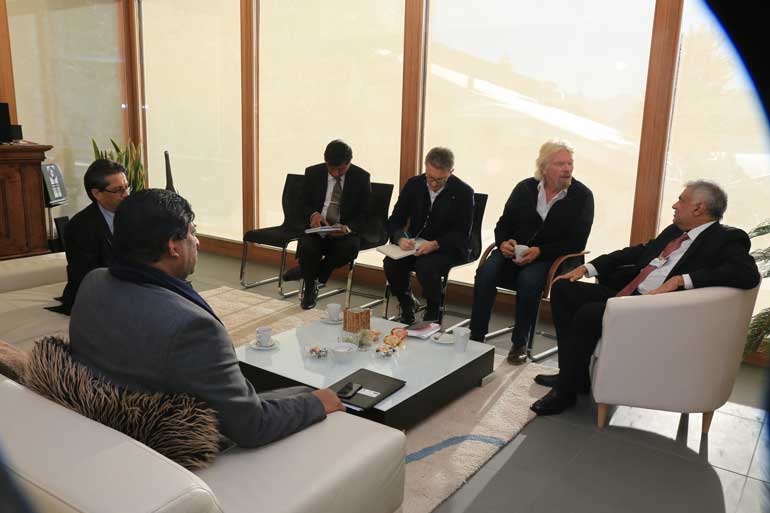 Billionaire Richard Branson is expecting to travel to Sri Lanka to explore new investment opportunities presented under the new Government, according to discussions with Prime Minister Ranil Wickremesinghe on the sidelines of the World Economic Forum.

The duo, meeting in Davos on Friday, had discussed the new political environment of Sri Lanka, which began with the election of President Maithripala Sirisena in January of 2015 and the fresh economic and political changes that have been rolled out since then.

Branson, who heads the Virgin Group and is estimated to be worth as much as $ 5.1 billion by Forbes Magazine, was also updated on the Government's ambitious investment agenda that aims to attract $ 5 billion within the next three years.

Finance Minister Ravi Karunanayake had apprised Branson of the growing industries in Sri Lanka, paying particular attention to tourism, which has boomed since the end of the war in 2009. Branson had indicated a "strong inclination" to invest in Sri Lanka, according to a media statement released by the Prime Minister's Office.