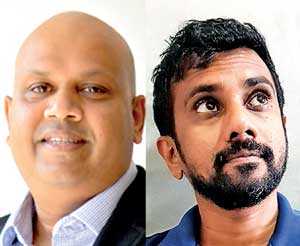 By Prajeeth Balasubramaniam and Lahiru Pathmalal

The top 12 start-up countries in Asia have a vibrant start-up ecosystem that enables any start-up to grow. Globally, Singapore rated by the World Bank as the second best country to conduct business. It is also ranked as the #1 country for a start-up to be based. Countries that follow in order of ranking are Hong Kong, Japan, Taiwan, Malaysia, South Korea, China, India, Indonesia, Thailand, Philippines and Vietnam. Most of these countries have strong economies, relatively low cost of conducting business, healthy business environments and highly educated populations. Sri Lanka in 2017 was ranked 110.


The importance of start-ups in helping fuel growth in the Sri Lankan economy

Globally more than 66% of all employment is generated through start-ups/small business, and it's found that funding a start-up that grows 4X is more effective than funding innovation through other means. To add to this, innovation in the global context leads to 85% of growth. In Sri Lanka, we have had low levels of growth, with more than 27% of the population engaged in agriculture contributing very low returns of approximately 7%, most abled bodied men working as three wheel drivers and the educated migrating abroad. There has been a 15 year downturn in export earnings with very little diversification happening in the export basket. While there are no miracle cures for the ailing Sri Lankan economy. Let's explore what can be done in the short-term to induce growth.


Making Sri Lanka more start-up friendly

According to Padmaja Ruperal, President of the Indian Angel Network, FDI in India doubled to $ 16,727 million in 2017 (96% increase from 2016) due to friendly policies, tax relief and innovative products created by start-ups that attracted investors especially from Japan, Europe and West Asia.

These innovative start-ups have been looking to solve the needs of society using technology. While some of these investments can be explained in terms of bigger Indian market, structural reforms have helped bring funding in and cost of doing business brought down.

What should Sri Lanka be aiming at to become globally competitive in the start-up and innovation space?

As a developing nation, we should be able to retain and attract talent in order to innovate, disrupt, accelerate and be globally competitive. We need to aim at being in the top 10 by 2020 and in order to achieve this we must execute the following:
Build Awareness (show the world what we are capable of, where we are and our plan to get to the top 10 within the next two years)
Create large mentor networks
Building capability through hackathons, incubators and accelerators and other partnerships
Create global access to both seed and follow on funding
Help companies accelerate their growth through cross border investments and mentors
What steps can the Government take?

For the above to happen, we as a country need to have the following policy, regulations and infrastructure in place:
Introduce a company structure for Angel and Venture Capital Funds to exist without being liable for double taxation.
Reduce cost of failure by introducing bankruptcy protection laws (similar to Chapter 11 in the US).
Relaxation of Exchange Control Regulations as this restricts local companies from setting up overseas.
Reform immigration laws to open up to more foreign inflow of knowledge. This will increase inflow of FDIs, diaspora and foreign workers resulting in Brain Gain. More than 40% of Singapore's population has been born overseas.
Underlining the importance of immigration reform, in the US more than half of Fortune 500 companies have been started either by immigrants or children of immigrants (this includes Sri Lankans such as Kumar Mahadeva who migrated to the US). Wemust make Sri Lanka a home for people who want to add value to this nation.

The contributions foreign talent make to countries with open immigration policies are immense. A considerable percentage of the GDP of the following countries is generated by foreign workers.
Singapore - 45%
Hong Kong - 40%
Australia - 27%
USA - 14% (every foreign born STEM graduate helps create 2.62 additional jobs)
Panama - 4%
Sri Lanka - 0.1%
One-stop-shop for all start-ups needs such as registration and education on navigating bureaucracy.
Create incubation and accelerator programs around the country with easy access.
Make it essential for investment banks, insurance companies and pension funds to allocate some small percentage of capital to venture and PE funds.
Create sidecar funds to co-invest with angel and institutional investors into start-ups.
FTAs with as many countries as possible to increase market access, making Sri Lanka more attractive to FDI.
Education System: Change school curriculum so that entrepreneurship and freethinking is cultivated. Government must help facilitate the opening of more universities; currently less than 25% of the graduates of Advance Levels find spaces in public universities. Bring in private universities, and help students with loan schemes so they can access world-class education. Investing capital and amending regulations affecting small business and scalable start-ups will help Sri Lanka in the short term to spur economic growth. But to be intentionally competitive and be in the top 50 to conduct business, Sri Lanka will need to do more in terms of serious structural changes to the economy; this will have to go hand in hand with changing of public/private perceptions on wealth creation and entitlements.
Sources: World Bank, Indian Angel Network, FORMIN and Prof. Ricardo Housmen.
(Prajeeth Balasubramaniam and Lahiru Pathmalal are Board Members of the Lankan Angel Network.)