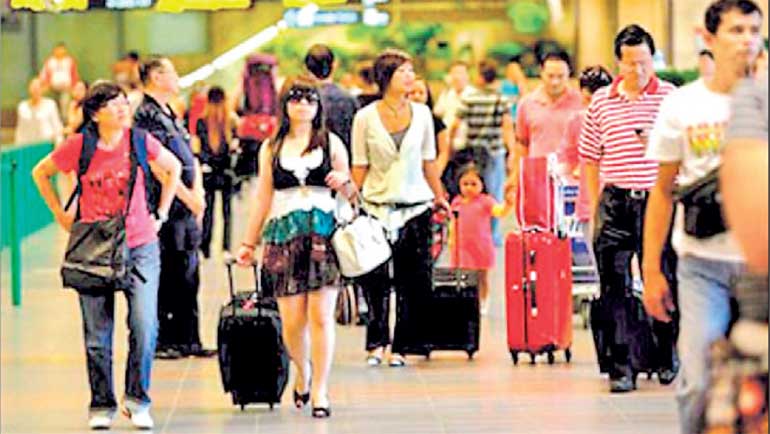 SL welcomes 53,838 tourists so far in March, pushing cumulative figure to 264,022
Daily average arrivals pick up to 4,141 from 3,800 level in last year
Russia tops arrivals with 12,762 or 24% followed by India with 7,348, and Germany with 4,289
Tourist arrivals to Sri Lanka have exceeded 50,000 in the first 13 days reinforcing the industry's optimism.

From 1 to 13 March, Sri Lanka received a record 53,838 tourists, whilst also pushing the year-to-date arrivals to 264,022 which is a significant rebound from 2022.

As per the latest data released by the Sri Lanka Tourism Development Authority (SLTDA), a total of 27,573 travellers arrived in the first week, and 26,265 in the second week, the provisional data released by the Sri Lanka Tourism Development Authority showed.

The boost in arrivals was largely influenced by the Russian tourist, maintaining the lead ahead of India. Daily arrivals have also reached 4,141 compared to over 3,800 levels last year showing a significant improvement.

Russia accounted for 12,762 or 24% of the total tourists, followed by India with 7,348 or 14%, Germany with 4,289 or 9%, the UK with 3,937 or 8%, and the US with 2,716 or 5%.



The tourism industry has also managed to rebound with earnings exceeding $ 330 million in tandem with the boost in arrivals in 2023.

Sri Lanka Tourism will soon launch its promotions on focused markets to make the country a year –round destination.

Against this backdrop, Sri Lanka will likely meet its arrivals target of 105,000 for this month, whilst expressing confidence that the set target of 1.55 million visitors by the end 2023 is possible with an income of $ 2.88 billion.
Originally for 2023, Sri Lanka Tourism set an ambitious target of 1.5 million arrivals and an income of $ 5 billion by attracting high-end travellers who spend over $ 400 per day from the current $ 200.
Despite it being a 'crisis year' Sri Lanka ended 2022 with 719,978 tourists, up by 207% over 2021. Though missing the original target of 750,000 arrivals, the Minister said the provisional data shows that the earnings target of $ 1.2 billion was achieved last year.