---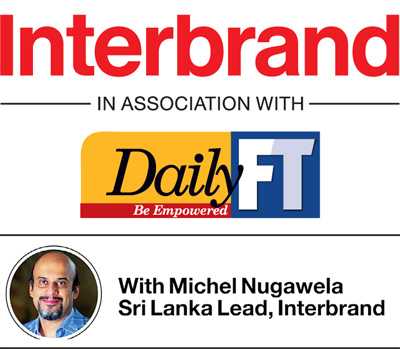 Brand strategy is central to business strategy as a recognised driver of business performance and commercial impact. Today, the fastest growing organisations no longer think of brand positioning as a static, category-based, abstract construct to be checked and reviewed every so often. Instead, they move along an overall trajectory of purpose that brings the business, brand and customer closer than they've ever been. The idea that enduring competitive advantage can be created
by repeatedly doing the same thing, no matter how efficiently, has disappeared forever. The age of brand positioning is drawing to an end. 
Then
For the past five decades, the entire discipline of branding has been founded on the dogma of positioning: a static definition of a distinct space that a brand could credibly occupy in a category. Marketing leaders continue to view and manage the construct as the basis for brand strategy – more sophisticated in its approach and application, but not fundamentally different to what was practiced in the middle of the twentieth century.

This was a time when military strategy heavily influenced business thinking: taking actions and deploying assets towards a defensible positioning, within a defined territory, with the aim of creating enduring competitive advantage. Firms sought to dominate access to production and distribution, and through the scale opportunities of newly emerging advertising mediums, to purchase customer attention. And so was born the idea of taking a unique position in the mind of the customer; to erect a bulwark that could then be defended against all competitors.
Today
Alas, all this is hopelessly outdated. Within accelerating markets where customer expectations are perpetually moving ahead of businesses, any positioning as such is destined to become obsolete and lose relevance before it is able to make a difference in the customer experience. 

Here, there are four forces to consider which, when combined with hypercompetitive markets driven by the availability of capital and competencies, result in an entirely new environment. First, an abundance of choice that is constantly widening, literally at our fingertips. Inasmuch as we may trust or even love a brand, exploring and trying new options has never been cheaper, quicker, and as engaging. 

But abundance doesn't only make it harder for brands to be chosen. It also – second – erodes loyalty and changes its dynamics. Once the result of meeting expectations, today loyalty is the consequence of being able to constantly shift them through the promise and delivery of the newest and next best thing, as the clash of Netflix and Amazon in the online entertainment space shows us. 

Suggesting that the pace of innovation is accelerating is to merely state the obvious. What's more intriguing is – third – the exponential increase in its speed of adoption as ecosystems propagate new products, services, and technologies to millions of customers at speeds never seen before. The likes of Apple and Google have made the mass adoption of technologies such as artificial intelligence or facial recognition virtually effortless – and immediate.

And fourth, consumers' frames of reference are shifting – whereby the expectation of Uber's immediacy, Spotify's abundance, and Netflix's intimacy ripples across every aspect of life and line of business, raising the threshold of what's good enough. Apple's launch of a credit card in conjunction with Goldman Sachs is a bet on importing in financial services levels of desirability and utility that are now the standard in other categories.

This also means that businesses are no longer defined by categories but by customer needs. Needs stay and evolve, categories not necessarily. We can be fairly certain that the need to move financial resources will outlive banks. The future of competition will take place in fluid, open arenas populated by players with diverse business models. Brands will replace sectors – they are already doing so.

And with transparency and reduced information asymmetry, your brand is about what you do and are, not just what you say; your business is about trust, and not just delivery. Brands can no longer be considered as separate from the business; the two have never been so inextricable. 

Today, the world's best brands are not positioned; they evolve together with the business along trajectories that align perfectly the customer needs and desires they serve; the experiences they provide; and the business model and returns that sustain them.


Iconic Moves

The age of brand positioning—a static, category-based, abstract construct to be checked and reviewed every so often—is drawing to an end.

Incremental kaizen-like change will keep brands in the game, but it will take well-timed, brave moves to make brands leap ahead of customers' expectations and drive extraordinary business results. We have chosen to call them Iconic Moves, because they alter the competitive landscape by capturing people's imagination. They are moves: actions that ripple across markets. And they are iconic, in that they do so by swaying perceptions, choices, and behaviours.

Join us over the next few weeks and months as Sri Lanka's top CMOs share their opinions on The End of Positioning. Do they agree, disagree or see a new balance between the two? CEAT Vice President Sales, Marketing and Exports Madhushanka Ranatunga opens the series next week. He is followed by Watawala Tea Ceylon and Sunshine Consumer General Manager Marketing Farman Nizar and Hemas Manufacturing Director Marketing Fiona Juriansz Munasinghe. The series recommences after the traditional New Year with more viewpoints from Sri Lanka's marketing leaders.