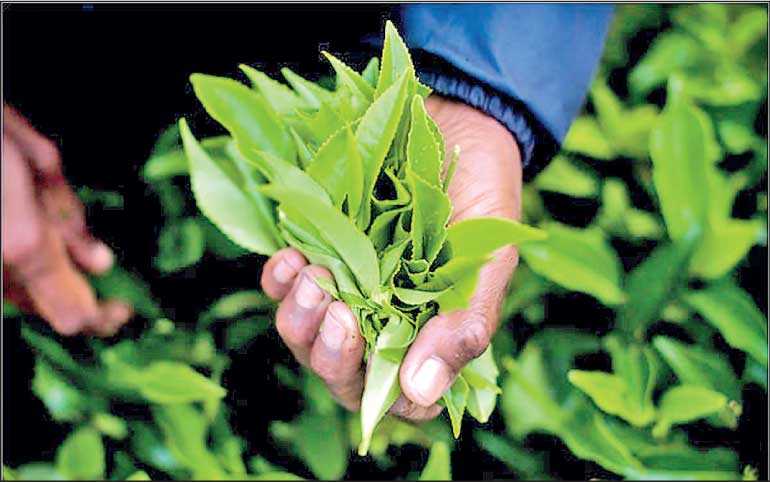 The country's tea production in March and first quarter has declined to lowest level in many decades though inadequate supply is boosting prices in the auction.

Tea crop in March amounted to 13.2 million kilos down by 53% from a year earlier. Forbes and Walker Tea Brokers said it was lowest for a calendar month since February 2009 in which month the crop was 12.8 million kilos. In February too tea crop of 17.9 million kilos was since 2009.

All three elevations have shown a significant decrease in production YOY. High Growns totalling 3.3 million kilos for March was down 2.2 million kilos from a year earlier and the lowest since August 1992. Medium Growns crop was 2.5 million kilos down by 1.75 million kilos lowest since February 2009. Low Growns crop amounted to 7.3 million kilos lower by 10.9 million from March 2019 and lowest since February 2009. Forbes and Walker said cumulative crop in the first quarter (January-March) was 53.26 million kilos down by 20.16 million kilos from the corresponding period of last year as well as the lowest first quarter production since 1993.

Similarly, all elevations have shown a decrease with the highest dip recorded from the Low Grown elevation followed by Mediums and High Growns.

January-March cumulative High Grown production of 12.7 million for 2020 is the lowest since 1992 whilst Mediums totalling 9.3 million kilos was once again the lowest since 1992. The Low Grown production of 30.7 million kilos was the lowest since 2009.

CTC production for March was 1.4 million kilos down by 0.5 million kilos from March 2019. High Grown production has shown a gain, whilst Medium and Low Growns show a decrease. On a cumulative basis, January-March 2020 total of 5.3 million kilos show a marginal decrease of 0.09 million kilos. On a cumulative basis, High Growns have shown a significant increase compared to the corresponding period of 2019, whilst Medium Growns and Low Growns show a decrease vis-à-vis January-March 2019, according to Forbes and Walker Tea Brokers.