Recommendations to be submitted within fortnight
Task force to identify new development areas including amusement parks, fresh heritage sites, adventure and sports opportunities, agriculture and forestry ventures
Minister keen on implementing strategic marketing program to promote SL globally


By Charumini de Silva

In a bid to transform tourism into a $ 10 billion industry by 2030, a seven-member top level task force, comprising key State sector stakeholders, has been appointed.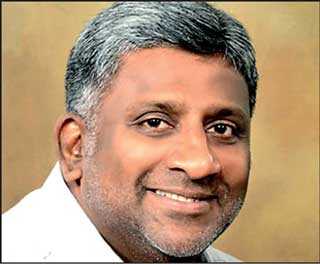 Tourism Minister

Prasanna Ranatunga


The seven-member task force, appointed by Tourism Minister Prasanna Ranatunga, is headed by Tourism Ministry Secretary Marina Mohamed, while other members include Sri Lanka Tourism Chairperson Kimarli Fernando, Sri Lanka Tourism Promotion Bureau (SLTPB) Director General Chandani Werapitiya, SriLankan Airlines Chairman Ashok Pathirage, Airport and Aviation Services Ltd. (AASL) Chairman G.A. Chandrasiri, Tourism Ministry Senior Additional Secretary (Development) Waruna Samaradiwakara and Tourism Ministry Additional Secretary (Administration) Deepa Sannasooriya.

Speaking to the Daily FT, the Minister said that the task force was expected to identify problems faced by the tourism industry and offer solutions and implementation guidance on the future development of the sector.

Given the importance of the sector for the development of the economy, Minister Ranatunga had also instructed the task force to submit its recommendations within two weeks.

In addition, the Minister has directed the task force to identify new areas to develop tourism apart from traditional tourist attractions.

"The task force has been instructed to submit proposals and programs to promote tourism based on areas such as amusement parks, religious, cultural and national heritage, adventure sports, agriculture and forestry tourism, indigenous Ayurveda and so on," he said.

Ranatunga also stated that he intended to implement a strategic marketing program to promote Sri Lanka tourism within a wide range of countries.

The ministry has focused its attention on setting up tourist service centres, sanitary facilities, restaurants and all other essential amenities, in line with international standards, along the road network connecting major tourist hotspots.

The Government expects to increase the annual tourist arrival figure to seven million by 2030, while also making it a $ 10 billion industry. He said that this was also a key promise outlined in President Gotabaya Rajapaksa's manifesto 'Visions of Prosperity and Splendour'.

Ranatunga remarked that the task force was appointed to make this a reality.