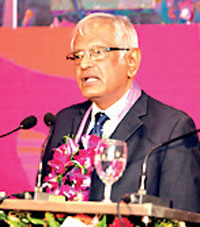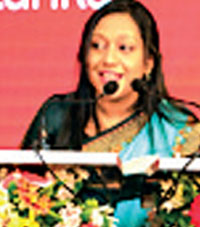 Transparency International Sri Lanka (TISL) on Tuesday recognised the public sector COVID heroes of Sri Lanka via its annual 'Integrity Icon 2021' awards program.

The event began with a moment of silence being observed in remembrance of the victims of COVID-19 in Sri Lanka as well as the numerous frontline workers who sacrificed their lives in the line of duty as the country battled to contain the COVID-19 pandemic.

Integrity Icon, a program conceptualised by Accountability Lab, which is a global organisation that seeks to support change makers to develop and implement positive ideas for integrity in their communities, was held for the fourth consecutive time this year.

Integrity Icon Sri Lanka 2021 marked a shift from the previous years. Acknowledging the vastly different circumstances we now live in due to the global pandemic, Integrity Icon 2021 was dedicated to celebrating COVID-19 frontline workers. The program aimed to champion public sector officials who serve with integrity and honesty, who go above and beyond the call of duty and make sacrifices in order to manage the pandemic.

The process of selecting the Integrity Icons of 2021 commenced in June 2021 with the appointment of an independent panel of judges. Nominations were then accepted from public sector frontline workers countrywide, and following a meticulous vetting process, which included online and in-person interviews, 10 finalists were selected from over 250 nominations received.



The following individuals were recognised as Integrity Icons for the year 2021:
Dambhaduraya – Seeduwa Grama Niladhari Officer C. Nishari Anurudhdhika de Silva
IDH Hospital Director Dr. Hasitha Attanayake
Batapola Divisional Hospital Ambulance Driver K.G. Geethananda
Embilipitiya District General Hospital Infection Control Nursing Officer Nimmi Jayasekara
Thellippalai Divisional Secretary Shanmugaraja Shivasri
Among the top 10 finalists were:
Piliyandala MOH Office Medical Officer of Health Dr. Indika Ellawala
Karandeniya District Hospital District Medical Officer Dr. Praneeth Thommadura
Colombo Municipal Council Division 1 MOH Officer PHI K.G.G.P.K. Rathnayake
Udugama MOH Officer Medical Officer of Health Dr. Nishantha Padmalal Wedage
Muttur MOH Office Public Health Field Officer S.H. Ameer
Consultant Specialist Physician, Dr. Sarath Gamini de Silva, who has served in numerous capacities throughout his lengthy public service spanning 30 years, was the Chief Guest at the occasion and was on hand to felicitate the Integrity Icons as well as the top 10 finalists.

Addressing the gathering, he stated: "How the public servants rose to the occasion in the face of unprecedented challenges due to the COVID pandemic shows the innate goodness of man. Their integrity, honesty and being guided by strong moral principles by many, especially in the state health services, is worthy of admiration."

He also noted that: "With corruption rampant at all levels, with no transparency at all, and when wrong doers are not punished when detected, it is extremely difficult to maintain an honest service by the public servants. Generally, good honourable service is not rewarded to encourage them. Thus, this initiative of the local chapter of the Transparency International and the Integrity Icon program to name and fame those public servants who went the extra mile in the service of humanity is praiseworthy."

Transparency International Sri Lanka Executive Director, Attorney-at-Law Nadishani Perera, speaking at the occasion, stated: "These role models of integrity play a critical role in the fight against corruption. They demonstrate how a public official can stand against the tide of corruption and render a great service to the nation."

"Integrity Icons bring the most needed hope and encouragement to that integrity can still prevail over corruption," she added.

"We salute our frontline workers who have been instrumental in curbing COVID-19 in Sri Lanka and continue to do so, putting their lives as well as the lives of their loved ones at risk for the sake of the people of Sri Lanka," she said.

"TISL hopes and believes that the Integrity Icons of 2021 will continue to serve the nation with integrity and serve to be a shining example for all public officials in the country," she added.