Lists 13 new recommendations for early consideration by authorities to ensure a quicker revival of tourism industry
---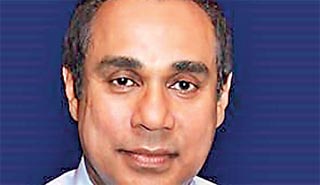 THASL President Sanath Ukwatte
---
The Hotels Association of Sri Lanka (THASL), the premier tourism trade association with the largest investment and number of employees in the industry, yesterday urged the Government to further relax travel restrictions as opposed to partially lifting them.

"We welcome the limited easing of travel restrictions. However, the current rules on local tourism are massively disruptive for the hotel sector across the country and threatens the job security of hundreds of thousands of its employees and other indirect stakeholders. Therefore, we request the Government consider further lifting travel and operating restrictions on hotels," THASL President Sanath Ukwatte said in a statement.
Ukwatter however added that THASL understood the rules were there to control the spread of the virus, and that the tourism industry would continue to support these guidelines, which are vital for the safety of the community. "But how much longer can the industry handle these pressures," THASL queried.

It said in the absence of foreign visitors due to travel restrictions imposed by main business generating markets, hotels and their stakeholders have survived on the business of locals.

"Today, weddings and local events have been completely banned and even restaurants are forced to operate in a very limited way. Allowing only 25% space to be operated of a food and beverage facility and a total ban on hosting weddings doesn't make sense when the country's vaccination roll-out has gathered pace with a substantial increase in the daily vaccination numbers. It is time to consider the gradual easing of restrictions and returning to normal life, whilst adhering to strict safety guidelines," THASL said.

In addition, with the world vaccination drive seeing a dramatic increase over the past weeks, THASL said more countries are relaxing travel restrictions on vaccinated persons, enabling travel between countries much easier than it was over the past months. THASL acknowledged that the Government had assured that over 60% of the population would be vaccinated by the end of September, and that they were hopeful this would pave the way for the revival of the tourism industry.

In its statement, THASL made the following recommendations for Government's consideration:
1. Most importantly, to fully vaccinate all staff attached to tourist establishments immediately

2. To immediately permit vaccinated local tourists to travel within the country

3. To permit overseas visitors who are fully vaccinated to enter the country for travel without any restrictions, with only one PCR on arrival and one on departure (if required)

4. To permit all other visitors to travel within the 'Travel Bubble' concept, following present guidelines

5. To permit the mix of accommodating locals and foreigners with both vaccinations/negative PCR in hotels

6. Opening of all key tourism sites and safari parks with no restrictions for fully vaccinated foreign visitors and local tourist

7. To permit free movement between provinces by opening provincial borders

8. Relax PCR testings and other restrictions of 'Level 1' hotels. Free movement of staff and guests. No quarantine for staff who are fully vaccinated

9. All hotels accommodating guests must be health and safety certified. Mystery audits to be conducted by SLTDA to check on compliance

10. To permit all SLTDA-registered hotels to operate restaurants and bars by adhering to all health and safety guidelines

11. To relax restrictions on weddings and meetings in hotels. All attendees to have a negative PCR or be fully vaccinated

12. To consider introducing a national COVID pass for fully vaccinated citizens

13. Any double vaccinated passenger irrespective of nationality to be allowed to fly over and above current limit of 75 passengers per aircraft. This will result in airlines being able to offer more flexible airfares to Sri Lanka.
"As the ultimate decision to relax the guidelines lies with health authorities, we are prepared to follow the guidelines imposed by them. However, the tourism and hospitality sector in particular have borne a disproportionate burden throughout the pandemic and the above measures will greatly improve the recovery of the industry and it will safeguard livelihoods of nearly three million people," THASL said in its statement.