---
Says industry already seeing increase in holiday inquiries for the future
Calls for continuous improvement of macro fundamentals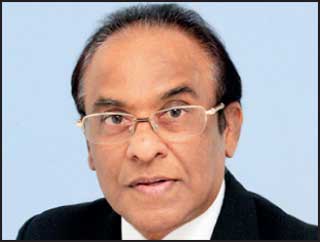 THASL President M. Shanthikumar


The Hotels Association of Sri Lanka (THASL) yesterday commended the efforts made by President Ranil Wickramasinghe and senior Government officials to secure the IMF funding as the initial move to bring stability to the nation hit by the unprecedented financial crisis early last year.
"The long awaited bailout package we believe will prompt a growth in tourist arrivals as holiday travellers will now have the confidence to have a hassle free holiday in Sri Lanka. The news of the IMF funding will to a large extent negate the perception created by the extensive publicity given by local and foreign media during the crisis period which impacted the recovery of tourism post the pandemic," THASL President M. Shanthikumar said.

He stressed that over 3 million Sri Lankans are dependent on tourism and the direct and indirect employment exceeds 500,000. "We are already seeing an increase in holiday inquiries for the future," THASL Chief added. He said that tourism is a key foreign exchange earner to the country. Unlike most other export industries, over 80% of the money earned from tourism is retained in the country. The industry will certainly be a catalyst in the country's recovery process.

According to Shanthikumar, THASL also strongly believes that there is a need to bring about complete transparency in all transactions and other matters of importance for the larger benefit of all citizens. "We are hopeful that the Government will make every effort to curtail inflation, reduce excess expenditure in the public sector, introduction of stringent anti-corruption laws combined with a strategic plan to rebuild the nation to new heights in the coming years," Shanthikumar said.

He recalled that just about a year ago, the country was declared bankrupt, sending shockwaves amongst the people. Fuel shortages, power cuts, high inflation, restrictions on imports etc. brought about protests in every part of the country with extensive coverage across the world of the situation. Under such conditions Tourism could not survive. Foreign Governments and potential travellers were sceptical of travelling to Sri Lanka.

"Whilst appreciating all efforts taken by the leadership to regain stability during a short period, we reiterate that Sri Lanka with an abundance of her attractions has great potential for tourism growth in the not too distant future if the present stable climate is continued in the months and years to come," emphasised THASL President Shanthikumar.