---
Recalls Wickremesinghe pledged in 2017 to repeal the PTA
Says Govt. violated assurances given on a moratorium on Anti-terror laws
Adds PTA being used against peaceful protestors
Tamil National Alliance (TNA) MP M.A. Sumanthiran says the time has come for President Ranil Wickremesinghe to deliver on his promise made five years ago to repeal the Prevention of Terrorism Act (PTA).

Sumanthiran pointed out that Sri Lanka lost the GSP+ concession due to its use of the PTA.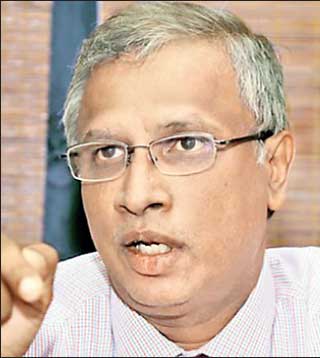 M.A. Sumanthiran


"The Government and the Supreme Court knew from its very inception that this law was an unconstitutional law. Even in Sri Lanka, it was acknowledged it was an unconstitutional law," he said.

The TNA MP recalled that in 2017, President Ranil Wickremesinghe as Sri Lanka's then Prime Minister travelled to Brussels and gave an undertaking to the EU that the PTA would be repealed. "Upon that promise GSP+ was reinstated for Sri Lanka. But five years on the law still exists," he noted.

He also said despite assurances to the UN and various International bodies as well as the country that PTA will not be used and that there was a moratorium on PTA, the Government has now restarted using the controversial law.

"Three detention orders were signed early this week by the Defence Minister President Ranil Wickremesinghe. Now it is being used not against who might actually be called a terrorist but against people who have participated in peaceful protests," Sumanthiran said.

The TNA MP made these comments at a press briefing held yesterday in Colombo.