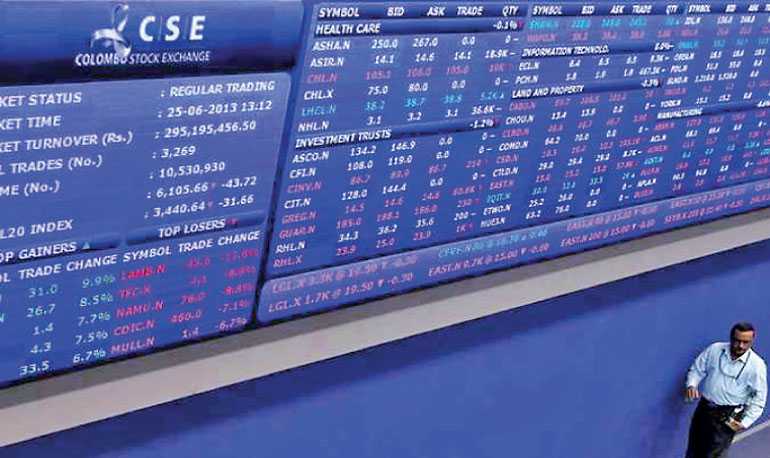 The Colombo stock market remained bullish for the seventh consecutive day amidst healthy turnover whilst investor cheer for John Keells Holdings (JKH) securing new low cost foreign funding boosted the indices.

Acuity Stockbrokers said the bourse ended on a positive note as the ASPI increased by 0.57% or 28.87 points to close at 5,111.94 points, while the S&P SL20 Index also increased by 0.79% or 17.88 points to close at 2,275.45.

Turnover increased by 10.3% relative to Tuesday to amount to Rs. 1.8 billion while crossings for the day amounted to 22.0% of the total.

First Capital and NDB Securities said John Keells Holdings, Ceylon Cold Stores and Dialog Axiata helped the ASPI to gain whilst according to CT CLSA, JKH contributed the biggest support to the rise with over 23 points.

Share price of JKH rose by Rs. 8.40 or 7.00% to close at Rs 128.40 whilst it had an intra-day high of Rs. 129.40. Due to lack of sellers, JKH only figured as the fifth largest in terms of turnover with 1.2 million shares traded for Rs. 152 million. Hemas emerged most traded in terms of value with 4.7 million shares done for Rs. 283.3 million.

On Tuesday, JKH secured $ 175 million 10-year funding from the International Finance Corporation on very attractive terms, for its businesses in Sri Lanka and the Maldives. It was IFC's biggest investment in Sri Lanka.

First Capital said: "The market recorded a spike within the first few minutes of trading and reached its intraday high of 5,127, thereafter experienced a downward movement and hit its intraday low of 5,087. Later the index recovered and experienced a volatile sideways movement during mid-day. Within the last 30 minutes of trading the market witnessed a continuous uptrend and closed at 5,112 gaining 29 points."

It said banking counters contributed to 46% of the turnover and parcel trades boosted the turnover contributing 22%.

Foreign investors recorded a net outflow of Rs. 0.66 billion compared to a net outflow of Rs. 0.31 billion on Tuesday. Total foreign sales accounted for 40.5% of the turnover.

NDB Securities said high net worth and institutional investor participation was noted in Melstacorp. Mixed interest was observed in Hemas Holdings, Nations Trust Bank and Hatton National Bank, whilst retail interest was noted in Royal Ceramics and Hatton National Bank non-voting. Furthermore, foreigners remained active closing as net sellers.

The Banking sector was the top contributor to the market turnover (due to Nations Trust Bank, Hatton National Bank and Commercial Bank) whilst the sector index lost 0.22%. The share price of Nations Trust Bank lost Rs. 1.50 (2.36%) to close at Rs. 62.00 while the share price of Hatton National Bank moved up by Rs. 0.60 (0.52%) to close at Rs. 115.30. Furthermore, the share price of Commercial Bank recorded a gain of Rs. 0.10 (0.13%) to close at Rs. 76.00.

The Capital Goods sector was the second highest contributor to the market turnover (due to Hemas Holdings and John Keells Holdings) whilst the sector index increased by 3.74%. The share price of Hemas Holdings increased by Rs. 1.30 (2.17%) to close at Rs. 61.30.