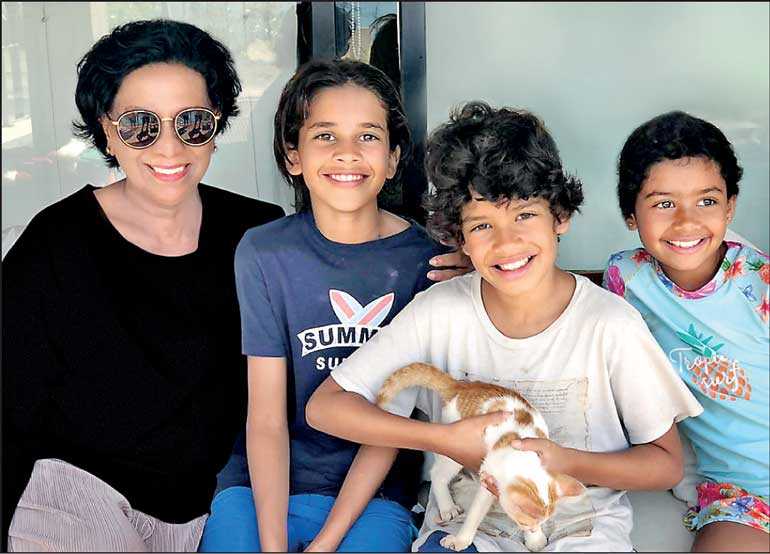 ---
Dr. Krishanthi Rondon Fuentes, a former senior staff member of UNESCO and UNICEF with expertise with the sustainable development agenda, is also an author of children's books, having commenced writing in 2016.



Writing under the penname R.F. Kristi, to date she has written nine children's books in the Inca Cat Detective Series which has been translated into Sinhala, French, Spanish, German and Chinese with the Russian and Tamil language versions to be released soon. For a chance to win free books and read articles on child and animal issues, subscribe to www.incabookseries.com.

In fact, Dr. Fuentes will launch seven of her books here in Sri Lanka on 14 December at the Lakshman Kadirgamar Institute.

Just prior to her launch in Sri Lanka, Dr. Fuentes was honoured by TopShelf Magazine, who named her a finalist at this year's book awards.

Over the years, TopShelf Magazine has built a powerful brand that booksellers, librarians, authors and booklovers everywhere trust. TopShelf is a literary journal geared toward assisting ever-evolving needs and is packed with marketing advice, trade reviews, exclusive author interviews, book spotlights, indie discoveries and more. TopShelf's editors vet each book they spotlight so readers know that the books they find in TopShelf Magazine are worth their time and investment.

With her children's books, Dr. Fuentes hopes to encourage children to love and respect animals and understand different cultures as each book is based in a new country. For example, the characters in the series visit Colombo, Paris, Provence, London, Transylvania, Seoul, Moscow and Saint Petersburg. All proceeds from the sale of her books will go towards animal welfare in Sri Lanka.

The Inca Cat series will be published by Sarasavi Publishers and will be on sale for Christmas shoppers.