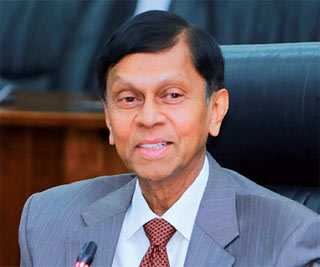 State Minister Ajith Nivard Cabraal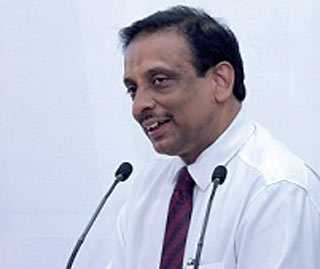 Treasury Secretary S.R. Attygalle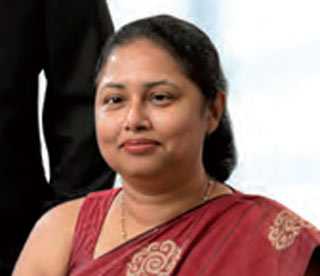 Treasury Director Visakha Amarasekere
---
Sri Lanka will showcase its success in mitigating the COVID-19 pandemic as well as the economic rebound taking shape at a top level virtual conference organised by JP Morgan today involving hundreds of global fund managers and analysts.

State Minister Nivard Cabraal will address the event titled 'JP Morgan Credit and Equity Emerging Markets Conference,' followed by an official presentation by Ministry of Finance Treasury Director Visakha Amarasekere whilst Cabraal and Secretary to the Treasury S.R. Attygalle will figure in a Q&A session as well.

Apart from the successful management of the COVID-19 pandemic, the Sri Lankan team will highlight the salient points of President Gotabaya Rajapaksa's vision and strategy document 'Vistas of Prosperity and Splendour,' new economic, business and investment policies and opportunities and reforms as well as the rebound in investor and business sentiments following the conclusion of the General Election in August.
Analysts said with the strong people's mandate received at the General Election, foreign institutional investors are keen to get a first-hand account of macro-challenges in Sri Lanka, and also to seek out investment opportunities by better understanding the medium and long-term policy direction of the new Government

J.P. Morgan is a global leader in financial services, offering solutions to the world's most important corporations, governments and institutions in more than 100 countries.

Its presence in Sri Lanka dates back to 1985, when it began serving clients through a correspondent banking relationship. In 2015, JP Morgan opened a representative office to provide financial institutions with greater access to enhanced banking services, such as cross-border payments and trade finance, backed by its global solutions.

It has been operating in Asia Pacific since 1872, and today is present across 17 markets in the region.

On Monday State Minister of Money and Capital Markets and State Enterprise Reforms Ajith Nivard Cabraal engaged with Foreign Institutional Investors (FII's) via a virtual event hosted by CT CLSA Securities and CITIC CLSA.

The event generated good interest with participants registered from all major financial hubs in Asia, Europe and the US. They represented some of the largest Global and Frontier asset managers with exposure to Sri Lankan equities, dollar sovereign bonds and rupee denominated government securities.