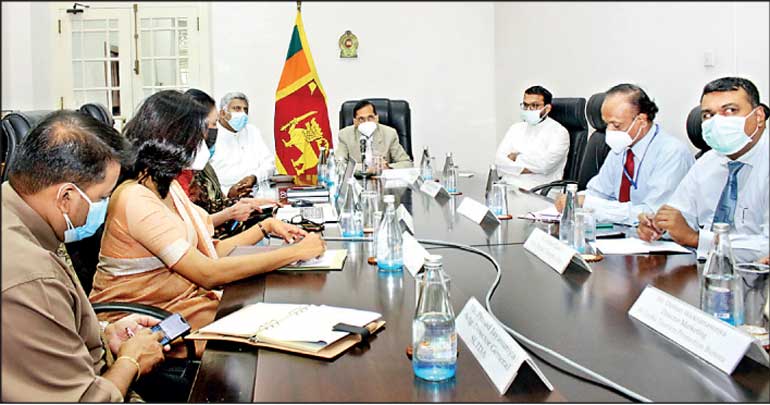 66 Sri Lankan missions globally to review progress on monthly basis
Strategies by embassies will be reviewed in January for implementation
Ambassadors responsible for formulating and sharing targeted action plan
Appoints an 'Officer for Tourism Promotion' in embassies to rollout actions
In a fresh push to promote destination Sri Lanka to global travellers, the Tourism Ministry together with the Foreign Ministry has called on the overseas missions to put forward a strategy to be rolled out from January. Foreign Minister Prof. G.L. Peiris, Tourism Minister Prasanna Ranatunga, and Regional Cooperation State Minister Tharaka Balasuriya jointly addressed the Sri Lanka Heads of Missions overseas this week to accelerate the tourism promotion activities globally.

Sri Lanka Tourism Chair-person Kimarli Fernando made a detailed presentation on the wide range of tourism attractions and the way forward to increase the number of inbound tourists.

It was also decided to vigorously promote tourism openings in several sectors including health, religion, food, environment, sports, film and music through the 66 Sri Lankan missions and posts in different parts of the world will review the progress on a monthly basis.

It was noted that the Sri Lankan ambassadors had also been given the responsibility to formulate and share a targeted action plan, whilst a decision was made to appoint an 'Officer for Tourism Promotion' in the embassies to roll out the efforts.

The strategies put forward by the embassies will be evaluated in January after which the implementation dates will be set, the Tourism Ministry said.

Senior officials of the Foreign Ministry, Tourism Ministry and the Sri Lanka Tourism Promotion Bureau (SLTPB) also participated in the meeting while the Heads of Mission and Post of Sri Lanka joined virtually.