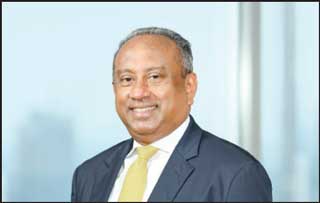 Chairman Ronald C. Perera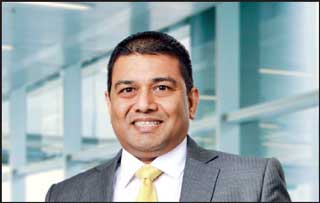 CEO Chandana L. Aluthgama
---
Sri Lanka Insurance Corporation (SLIC) said yesterday it is set to spearhead yet another year of steady growth building on the momentum of a resilient 2022.
The company illustrated its strength recording a Gross Written Premium (GWP) of Rs. 20.7 billion in the Life Insurance sector and Rs. 20.5 billion in the General Insurance sector.

In 2022, SLIC declared the highest ever life insurance bonus in the insurance industry, offering Rs. 9.8 billion for the year 2021 to its Life Insurance policyholders.

Despite the challenging economic and social backdrop, the company's asset base increased to Rs. 276 billion and the life fund to Rs. 158 billion at the end of the third quarter of the year 2022, the largest in the country.

Chairman Ronald C. Perera said: "Our 60-year legacy is a journey of sustainable growth, success and resilience fuelled by integrity and our determination to create value and safeguard the interest of our policyholders and other stakeholders. Over the years, we have rightfully claimed the reputation of a stable insurer with exceptional principles, robust work ethics and a sense of direction and vision. "We continued to lead the industry through our efforts by viably thriving our economic, social, and environmental impact. Hence, we remain confident in our ability to steer forth through turbulent waters and grow."

CEO Chandana L. Aluthgama said: "The year 2022 was one of the most challenging years in our recent history. We relied on our six decades of expertise, process excellence and reputation as an insurer with transparency and integrity to navigate the challenging times, with ease.

"Our timely strategic impetus allowed us to overcome obstacles and perform well on all fronts in 2022. We will continue to build on that momentum and create sustainable value for all our stakeholders."

SLIC offers its extensive policyholder base a diversified and innovative product portfolio. Moreover, the company provides several value-added services, hassle free customer services and facilitates convenience and ease of access to policyholders with a branch network of 190 spread across the country – deciding factor in its ability to retain customers in the long-term.

Along with the strong financial strength, SLIC secured a number of awards and accolades during the year including the 'Most Loved Insurance Brand' and 'Most Valuable General Insurance Brand' for the fifth consecutive year by Brand Finance.