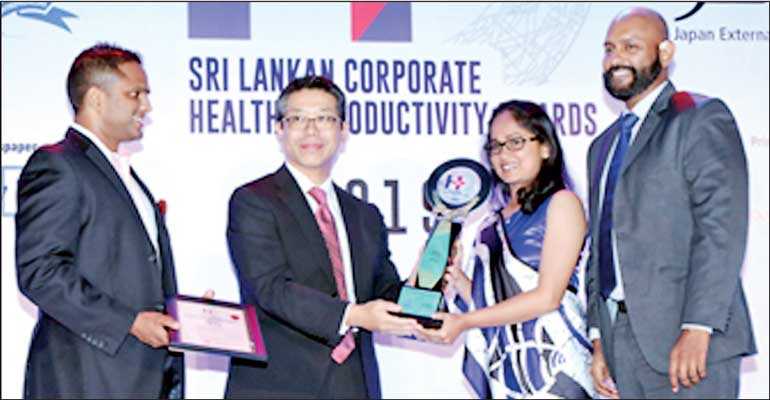 Winner Small Category – Embla Software Innovations Ltd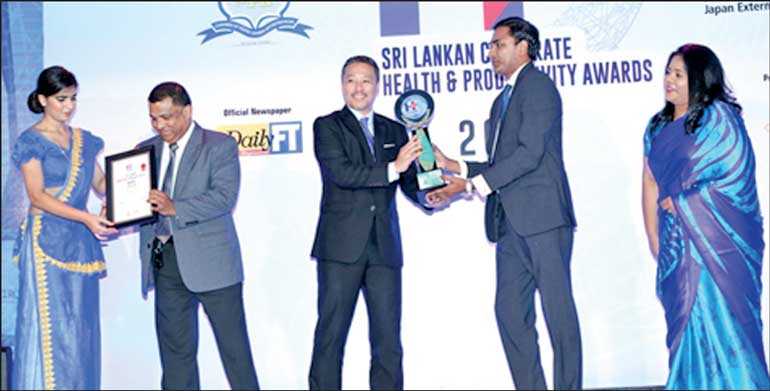 Winner Medium Category – H-Connect Ltd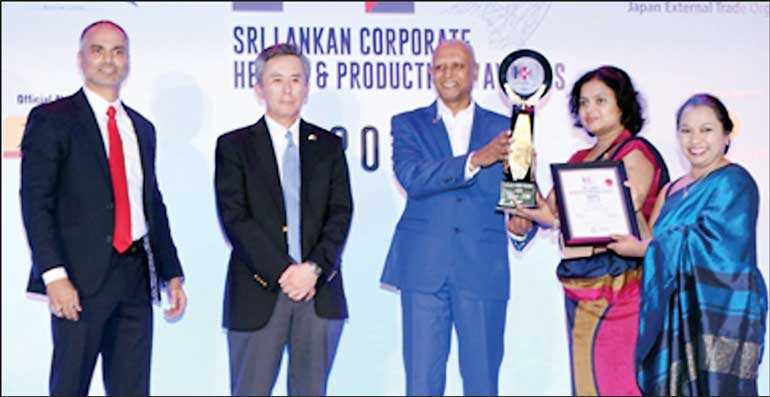 Winner Large Category – Nature's Beauty Creation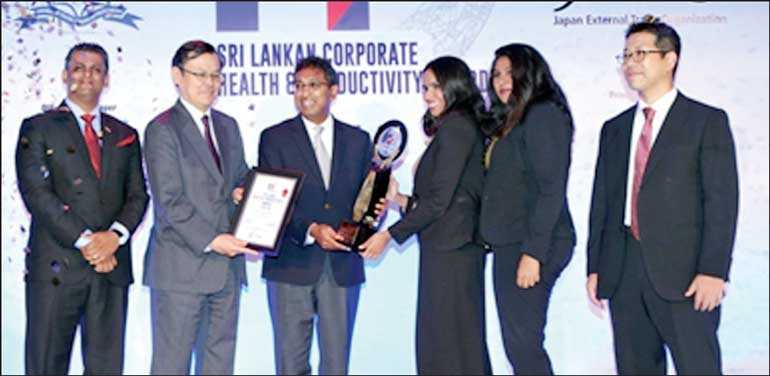 Winner Extra Large – Hemas Holdings PLC
---
Sri Lanka Corporate Health and Productivity Awards 2019, initiated by the Chamber of Young Lankan Entrepreneurs (COYLE), in collaboration with Japan External Trade Organization (JETRO), was recently held at BMICH. The event was graced by the Minister of Economic Reforms and Public Distribution Dr. Harsha de Silva as the Chief Guest and Japanese Ambassador Akira Sugiyama as the Guest of Honour.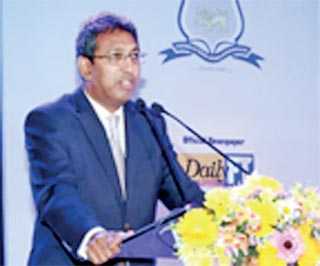 Minister of Economic Reforms and Public Distribution Dr. Harsha De Silva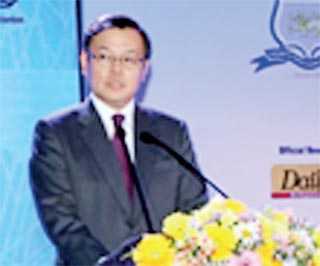 Ambassador Extraordinary and Plenipotentiary of Japan to Sri Lanka Akira Sugiyama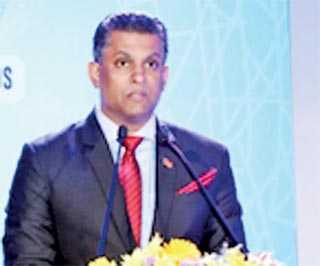 COYLE Chairman Dinuk Hettiarachchi
Additionally, COYLE Chairman Dinuk Hettiarachchi, JETRO Colombo Resident Representative Masatomo Itonaga, Panel of Judges Chairman Dr. Yoshiaki Ichikawa, and JETRO Colombo Standards and Regulations Division, Intellectual Property and Innovation Department Director Kei Kawano also illuminated the occasion.

Dinuk Hettiarachchi commented: "It is the duty of our chamber to bring forth and motivate the enterprises that are dedicating themselves and to make sure their voice is established on their road to become business pioneers to advocate, change and ease the path of progress of our nation. The Corporate Health and Productivity Awards, collaborated with JETRO Colombo is a committed journey towards recognising and rewarding the dedication and commitment towards their cause and improving the health sector of our nation".

The Sri Lanka Corporate Health and Productivity Awards 2019 started the journey in the month of August in 2018, and the number of entries received displayed the enthusiasm of the enterprises engaging in health and productivity management, and the outstanding performers were narrowed down through a series of selection processes, including surveys and workshops. The selection was further based on a five-key criteria provided by international standards such as ISO and PAS.

These criteria include the positioning of health and productivity management in management philosophy and policies, organised frameworks established for tackling health and productivity management issues, specific systems established for ensuring health-conscious management as well as measures introduced for implementing them, measures established for assessing and improving health and productivity management and adherence to laws and regulations and risk management.

The winners were awarded gold and silver according to their category of enterprise, which was selected utilising the basis of the number of their employees. Under the Small Category, Embla Software Innovations Ltd. took home the Gold award, while GAC Shipping Ltd. secured the Silver award. H-Connect Ltd. and hSenid Mobile Solutions won the Gold and Silver awards respectively under the Medium category.

Nature's Beauty Creation emerged as the Gold award winner in the Large category whilst Samson Compounds Ltd. secured the Silver prize. In the Extra Large category, Hemas Holdings PLC won the Gold award while Ceylon Biscuits Ltd. (CBL) walked away with the Silver prize. The winners were given due acknowledgment for their accomplishments and the selected enterprises were promoted as an attractive investment option for investors and exceptional places of work for employees.

Established In 1999, COYLE is a business chamber with 120 top Sri Lankan young entrepreneurs who comprise of business owners and entrepreneurs having an extensive national and international business network. COYLE members collaborate with government officials, policymakers and community organisations to support the community and each other with the mission of building businesses and community through its motto 'Recognition through Excellence'.

JETRO is a government-related organisation that works towards promoting mutual trade and investment between Japan and the rest of the world. Originally established in 1958 to promote Japanese exports abroad, JETRO's core focus in the 21st century has shifted toward promoting foreign direct investment into Japan and helping small to medium-sized Japanese firms maximise their global export potential.