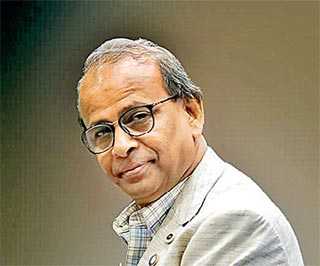 President Prof. Rohan De Silva
---
The Sri Lanka Chamber of Small and Medium Industries (SLCSMI) in a statement said it welcomed the initiative of President Gotabaya Rajapaksa in appointing an 18-member Deregulation Commission for the simplification of the existing laws and regulations in the interest of the people.

The members of the commission are eminent professionals such as lawyers, chartered accountants, engineers and renowned businessmen in various fields.

SLCSMI...

SLCSMI President Professor Rohan De Silva said that it was the right time that such a task was carried out as most laws and regulations needed changes and more dynamic and fast-tracked actions needed to be taken if the country was to move forward in the direction of the Government's policy, 'Vistas for Prosperity'.

The tasks of the commission involves reviewing of regulations and instructions and assessing whether the issuing of regulations and instructions have resulted in over-regulation and deviated from the targeted objectives, causing red-tape, and bottlenecks in the processes, etc.

In addition, the commission is to recommend simplifications and rationalisations in various process of approvals, permits and licenses, etc. through the local bodies, Provincial Councils and amend such regulations appropriately for the convenience of the public, i.e., one-stop-shop – especially in the aftermath of the COVID-19 pandemic, where all activities such as businesses, administration, education, banking, etc. are endeavouring to fall into the 'New Normal'.

Professor Rohan de Silva said that the chamber, representing the micro, small and medium industrial sector and the apex body of the SMEs of the country, extended its fullest support and cooperation to this commission and was in the process of collecting submissions and suggestions from its membership, for the upholding and sustenance of local manufacturers.