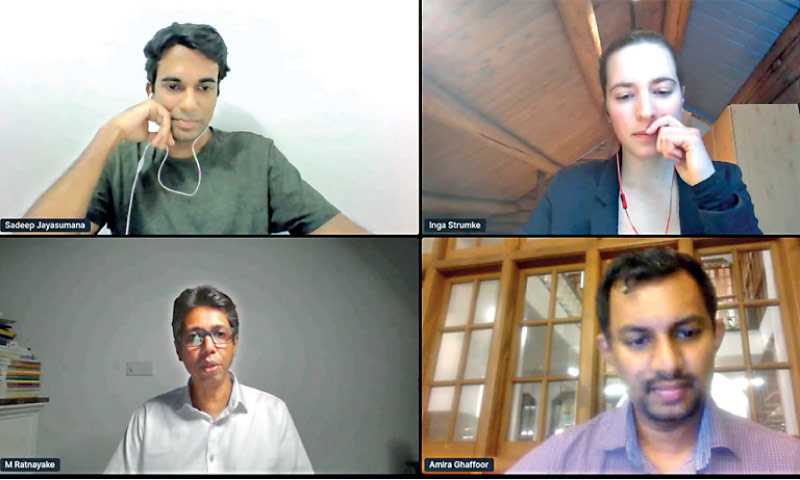 Speakers of day 1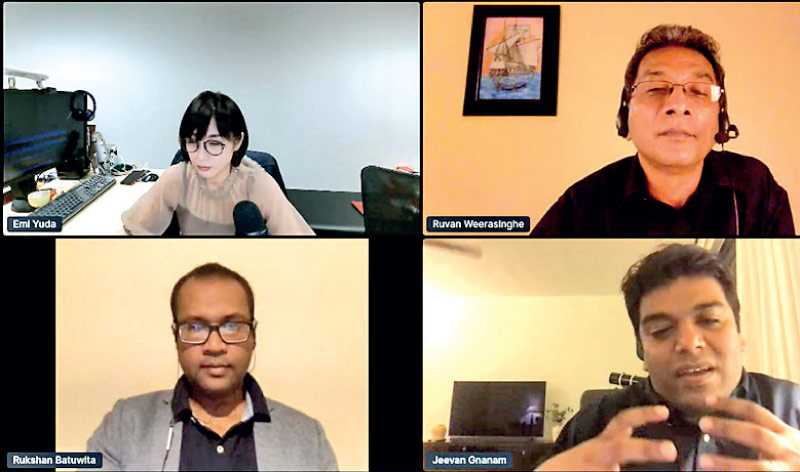 Speakers of day 2 
---
Bringing artificial intelligence (AI) closer to the general public, the tech forum of the Sri Lanka Association for Software Services Companies (SLASSCOM) hosted its AI Asia Virtual Summit 2021 recently, bringing together eminent speakers from Sri Lanka and the global arena to share insights on AI and explore its practical applications across industries.

"This year's AI Asia Summit was a resounding success – a clear indicator of the future of AI in Sri Lanka with the broadening of its audience to reach the general populace of the country," says SLASSCOM Chairman Channa Manoharan.

The first speaker of the summit AI Centre of Excellence Chairman and a veteran in the local industry Dr. Romesh Ranawana spoke on Applications for Machine Learning on Aerial Platforms, covering the importance of machine learning for the drone industry, which he emphasised was taking off with massive growth potential.

Associate Professor at the University of Bergen in Norway Marija Slavkovic addressed the gathering on AI Ethics and how research can inform practice in building better AI solutions for everyone.  A panel discussion was conducted on the topic of 'Opportunities for Sri Lanka in the AI space', which included Virtusa CIO and General Manager Madu Ratnayake, Senior Research Scientist Dr. Sadeep Jayasumana, and Simula AI Researcher Dr. Inga Strümke, that was moderated by SLASSCOM Board Director Nuwan Perera. 

Fascinating case studies were presented, such as by Veracity AI CEO Jeevan Gnanam, which outlined the digitising of tea, herbs and spices supply chain with data and spectral analysis. Inspired by the idea of using technology to help uplift the standard of living of those involved in agriculture, Gnanam spoke of how they have built a device using data science that uses clustering to classify and analyse the types of tea, the caffeine levels, taste and other parameters that can help develop the perfect cup of tea. 

Overall, the summit was an enriching experience with many speakers, such as Jerome Perera, Prof. Olav Lysne, Dr. Nisha Talagala, Prof. Johan Loeckx, Prof. Emi Yuda, Prof. Morten Goodwin and Dr. Sagara Sumathipala taking the virtual stage to shed light on many aspects of AI. The participants were also engaged and enthused and posed many questions which sparked more conversations and dialogue. 

The AI Asia Summit was hosted across three afternoons and included keynotes, hands-on workshops, panel discussions, and networking opportunities. "We were able to reach audiences in India, Malaysia, Singapore and of course, Sri Lanka, and the networking opportunities at the summit were well-accepted by the participants who engaged in meaningful conversations on the application of AI," shared Nuwan. 

SLASSCOM was supported in this venture by Royal Norwegian Embassy and IKT Norge (Strategic Partners), Veracity AI (Gold Sponsor), HSBC (Official Banking Partner), Northwood Consulting (Digital Media Partner), Orel IT (AI Case Study Partner), IIT (Knowledge Partner) and Dialog Enterprise (Corporate Sponsor). 

Additionally, the event was endorsed by the Board of Investment of Sri Lanka (BOI), the principal agency mandated to promote and facilitate FDI into the country, which is committed to continuously improving the country's investment climate and is structured to function as a central facilitation point for investors.