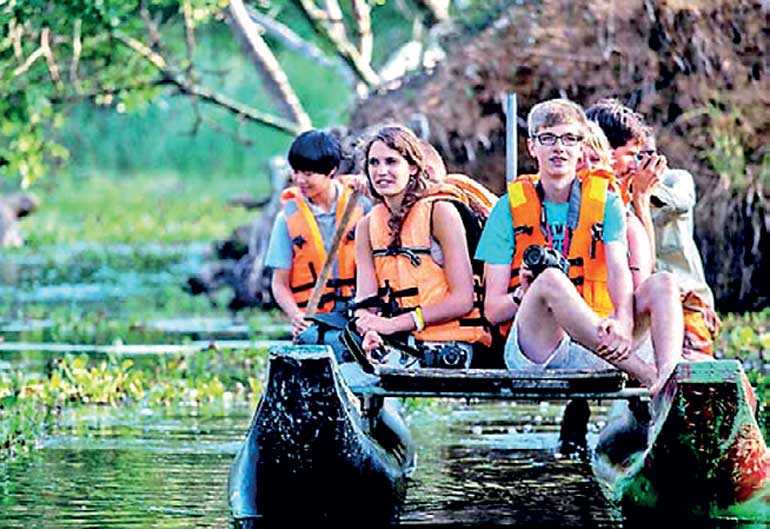 Program is open to hotel employees, tour guides and tourist drivers
Industry responds fast, SL Tourism to send details to Health Ministry this week
THASL hails Govt. decision to include hospitality industry in the vaccine program
---
Sri Lanka Tourism has given priority for employees of 'Safe and Secure' certified accommodation providers and immediate stakeholders such as tour guides and drivers for the vaccination program of COVID-19.

With the Government rolling out the crucial vaccination drive, Sri Lanka Tourism on Saturday requested tourism stakeholders, who have direct contact with international visitors such as tour guides, tourist drivers and employees in hotels, to be considered and prioritised to receive doses to protect themselves from COVID-19.

All 'Safe and Secure' certified accommodation providers have been requested to submit information of employees, whether permanent or part-time contracted, for the vaccination program.

"There are two objectives in opening the initiative to the tourism industry. The primary objective is to protect our stakeholders and secondly to give assurance or relief to their families," Sri Lanka Tourism Chairperson Kimarli Fernando told the Daily FT.

She said that the enthusiastic industry stakeholders have responded swiftly for the request, and by the end of this week Sri Lanka Tourism will send all the details to the Health Ministry for the vaccine program.

Noting that there is no particular quota for the hospitality industry, Fernando said they estimate around 50,000 employees will need the vaccine as they are in the frontlines of the tourism industry. "Even if the estimated numbers exceed, on a staggered basis I think we still have the capacity to cater them," she added.

Last week Sri Lanka received 500,000 doses of COVID-19 vaccines donated by the Government of India, part of a planned procurement of three million by the Sri Lankan Government to contain the spread of the virus.

"We cannot forget that the first Sri Lankan who was infected with COVID-19 was a tour guide and unfortunately the first to die from the virus was also a tour guide. Therefore, it's important that we consider and prioritise our stakeholders," the Sri Lanka Tourism Chief added.

Fernando also said that this will reassure travellers visiting the country.

The Hotels Association of Sri Lanka (THASL) President Sanath Ukwatte hailed the move and expressed their fullest support to the post-COVID tourism resumption drive with the necessary health and safety guidelines.

"Around 80% to 85% of the employees in the tourism sector are from the hotels and we appreciate the Government's decision to include the hospitality industry for the vaccine program," he said.

With more vaccines expected, Ukwatte said they would be able to vaccinate all employees of hotels as they share common areas such as cafeterias and locker rooms.

Sri Lanka recently reopened its airports following a 10-month closure as part of mitigating the spread of COVID-19 pandemic. Over three million people are dependent on the tourism industry and it is the third largest foreign exchange contributor to the economy.