Says President agreed to appoint SJB MP Dr. Harsha de Silva

Argues if Govt. is unwilling to follow President's orders

Govt. Minister Prasanna Ranatunge says selection committee members have reservations about de Silva

Calls for fresh meeting to discuss, agree on way forward
---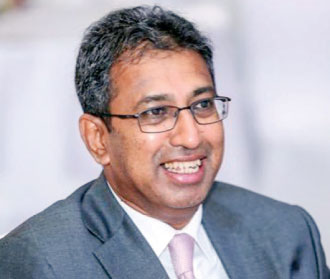 SJB MP Dr. Harsha de Silva
---
Opposition leader Sajith Premadasa accused the Government of defying the President's agreement to appoint SJB MP Harsha de Silva as the Chairman of the Committee on Public Finance.
"The issue relating to the appointment of CoPF chair has not been resolved. It continues to be delayed," Premadasa noted.
"We requested the Speaker to intervene following which a discussion was held between the President, Kabir Hashim and de Silva where it was conveyed that the Government is in agreement to appoint de Silva to the post," he revealed. Premadasa said however the Selection Committee has failed to follow through.
Premadasa demanded an explanation from the ruling party on the matter.
"This is a bankrupt country. Your stooges have been appointed to the CoPF and reports are being approved without any scrutiny. Is this the example you wish to set? Does this mean you will not abide by the President's instructions as well?" he asked.
In response, Chief Government Whip Minister Prasanna Ranatunge revealed the Selection Committee has many reservations and concerns about appointing de Silva to the post arising out of sentiments expressed by him in Parliament and actions.
"Yes, the President has agreed but certain MPs in the committee have reservations about it," Ranatunge said.
According to him, the committee has sought a meeting with the President to ensure the work can be carried out in agreement with all parties involved. "If you (SJB) are unwilling to attend these discussions you can refrain from attending them. However, we must be able to foster an atmosphere in which we can work together," he said. "Holding private meetings with the President will not work," he added.