SJB General Secy. and MP Manusha Nanayakkara file petitions
Allege Cabraal's appointment violates Monetary Law
Previously, civil society activist Rajith Keerthi Tennakoon too filed action
---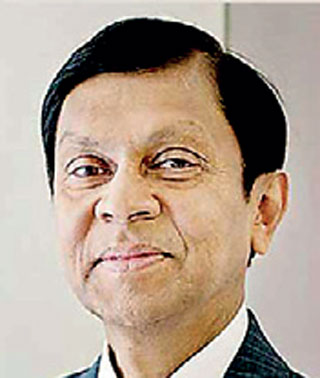 CB Governor Ajith Nivard Cabraal
---
Two Fundamental Rights (FR) petitions were filed in the Supreme Court yesterday by the main Opposition Samagi Jana Balawegaya, challenging the appointment of Ajith Nivard Cabraal to the post of Governor of the Central Bank.

The FR applications were filed by the General Secretary of the SJB MP Ranjith Maddumabandara and SJB MP Manusha Nanayakkara on Thursday (23).

The petitioners argue that Cabraal has been appointed in violation of the provisions of the Monetary Act of the country as the law disqualifies anyone who is a Member of Parliament, or a member of any Provincial Council, or any local authority from holding the post.

Cabraal resigned his Parliamentary seats to take up the post earlier this month.

The petitioners also allege that during Cabraal's previous tenure as Governor of CBSL, he funnelled large amounts of funds of the Central Bank for an illegal cause, resulting in grave losses.

The respondents are the Attorney General, Finance Minister Basil Rajapaksa, CBSL Governor Ajith Nivard Cabraal, and Monetary Board of CBSL and Secretary to the President Dr. P.B. Jayasundera.

Earlier this month, civil society activist Rajith Keerthi Tennakoon filed a petition in the Court of Appeal challenging Cabraal's appointment.

The basis of the petition is the forensic investigation into CBSL bond transactions between 2009 and 2017, which includes the period Cabraal previously served as Governor.