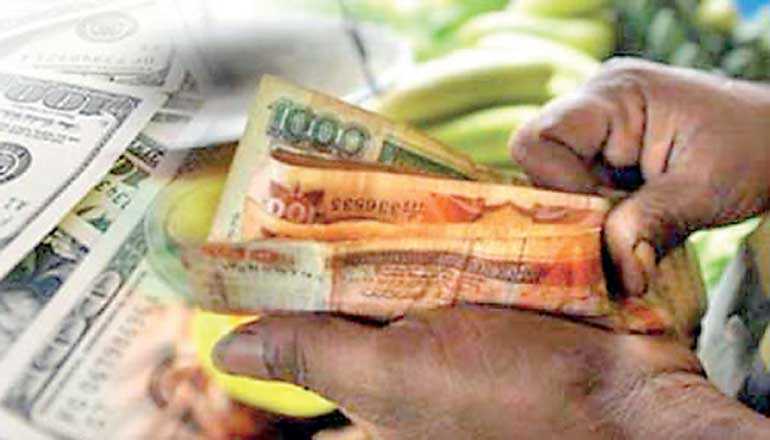 Reuters: The rupee hit a record low for a third straight session on Friday due to dollar demand from importers and foreign banks amid outflows from government securities, while stocks rose for a third consecutive session to a more than one-week closing high.

The rupee fell to its all-time low of 170.40 per dollar, surpassing the previous low of 170.10 hit on Thursday, on importer demand for the greenback and foreign selling in government securities, market sources said.

The Central Bank surprised financial markets on Tuesday by leaving its key policy rates unchanged, despite heavy pressure on the rupee and foreign outflows from government securities.

The Central Bank said on Tuesday it purchased $ 4 million from the market in the previous day, but it has sold a net $ 184 million to the market so far this year to defend the currency.

The rupee ended at 170.25/30 per dollar, compared with the previous close of 170.05/20.

The rupee has weakened 0.5% so far this month after a 4.7% drop in September against the dollar. It has declined 10.69% so far this year.

The Colombo stock index ended 0.83% firmer at 5,883.77, its highest close since 26 September and further moving away from its lowest close since 13 December 2013, hit on Tuesday. It fell 3.6% last month and is down 8.2% so far this year.

Data from the Central Bank showed foreign investors sold government securities worth a net Rs. 1.8 billion ($ 10.58 million) in the week ended 3 October. Sri Lanka has seen a net outflow of Rs. 74.3 billion in securities so far this year.

Stock market turnover was Rs. 350.6 million ($ 2.06 million) on Friday, less than half of this year's daily average of Rs. 779.7 million.

Foreign investors sold a net Rs. 30.2 million worth of shares on Friday, extending the year-to-date net foreign outflow to Rs. 6.1 billion worth of equities. Shares in Lanka ORIX Leasing Company PLC rose 5.5%, while Distilleries Company of Sri Lanka PLC closed 2.4% firmer.