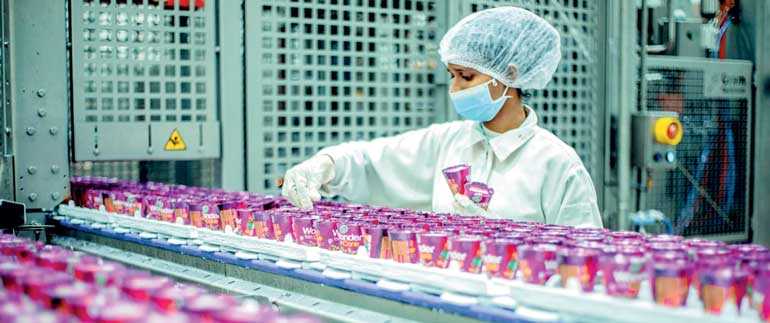 Say no directions from authorities to obtain licences
Industry to meet today regarding way forward
LCMA uncertain about potential price fluctuations
SMEs struggle with stock shortage to keep up with demand
Fear further delay in decision making would put industry in jeopardy
---
By Charumini de Silva
---
The confectionery industry worth Rs. 150 billion is still in the dark over the immediate ban on palm oil imports, with no proper directions given on the procedures to obtain licences, whilst many small and medium-sized enterprises (SMEs) are running short of stocks amidst increased demand.

"We are still not aware of the procedure to obtain the special licence to import palm oil for our manufacturing purposes. Our members are hoping to meet today (20) and discuss the way forward of the industry," Lanka Confectionery Manufacturers' Association (LCMA) President S.M.D. Suriyakumara told the Daily FT.
President Gotabaya Rajapaksa on 5 April instructed that the import of palm oil be banned with immediate effect. Thereafter, Trade Minister Bandula Gunawardena on 7 April told Parliament that if anyone wishes to import palm oil, they can submit an appeal to the Finance Ministry Secretary on the matter.

On 9 April, President Rajapaksa clarified that standard varieties of palm oil used in bakery, confectionary and food processing industries would not be prohibited. The President's Media Unit (PMD) issuing a statement yesterday said that there is no prohibition to the importation of the 'palm stearin' variety for use in the production of relevant food items.

Resuming after a weeks' time post-Sinhala and Tamil New Year, Suriyakumara said authorities have still not given notice regarding the procedures to be followed to obtain the special license to import palm oil — one of the key raw materials of the confectionery industry.

According to LCMA the formal local manufacturing industry is worth Rs. 85 billion and with the SMEs, the sector's value is around Rs. 95 to Rs. 100 billion. Separately Sri Lanka exports $ 150-200 million (between Rs. 30 and Rs. 40 billion).

When asked if there would be a price hike with regard to future products of the confectionery industry, Suriyakumara said that it was difficult to comment given the current situation.

"It is too early to comment if there will be a price fluctuation, as we are still not aware of what we are getting. We have not decided on the price yet."

Suriyakumara also raised concerns over the SMEs running short of stocks to keep up with increased demand during the festive season.

"We got to know that SMEs are struggling to keep in line with their production lines as most of them are running short of palm oil stocks. Extra-large and large-scale enterprises are surviving at the moment as they have huge storage capacities. However, it is difficult to comment on the exact stock availability of the industry."

He said it will take at least another few days to get a proper idea of the palm oil stock availability of the industry.

LCMA President feared that if authorities further delay providing instructions in how to obtain licenses to import palm oil, the confectionery industry will be in jeopardy and thousands of people will be left with no livelihood, as factories will start to close down.