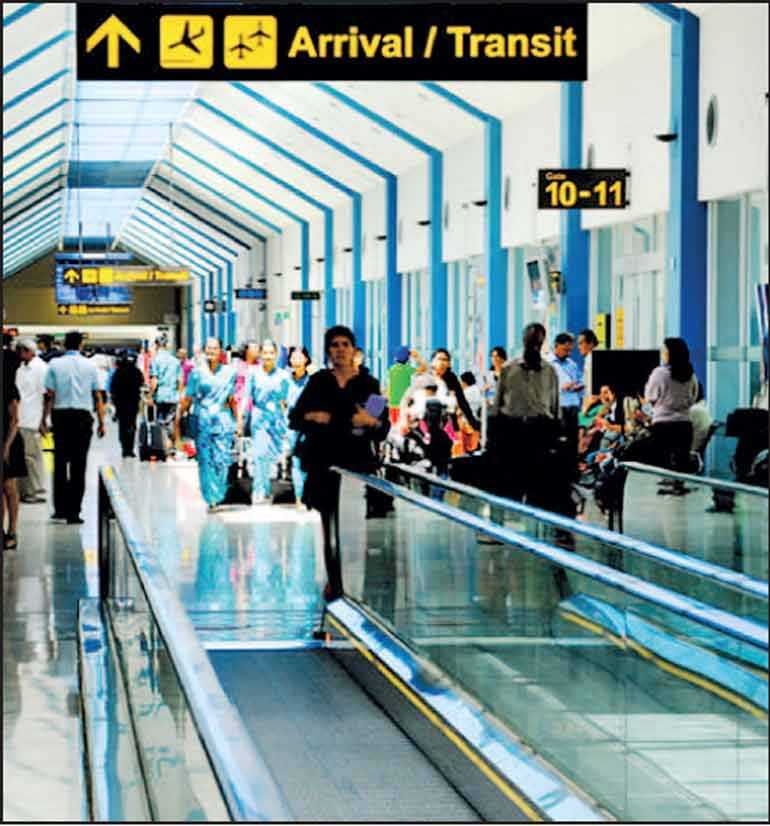 ---
Move will add capacity to handle 9 m more passengers a year
Says delay was in mobilisation due to pandemic
'Package B' construction work to be completed next month
---
By Charumini de Silva
---
The biggest component of the Bandaranaike International Airport (BIA) expansion project worth Rs. 108 billion will kick off later this month. Commissioning of this major expansion follows the impending completion of the Rs. 6 billion worth improvements made at BIA.

The two-part project consisting of 'Package A' and 'Package B' is funded by Japan International Cooperation Agency (JICA). The Japanese Government has provided a loan of Japanese Yen 74,397 million, while Airport and Aviation Services (Lanka) Ltd. will invest Rs. 21,645 million for the project.

The contract relating to the Phase II 'Package A' of the BIA, was awarded to Taisei Corporation for a total value of Japanese Yen 41.55 billion and Rs. 35.15 billion in March this year.

"The total cost of the 'Package A' is estimated around Rs. 108 billion and is scheduled to be completed within three years," Tourism Ministry Additional Secretary Aviation Tourism Sunil Gunawardene told the Daily FT.

He said both projects are being carried out under the consultation of Japan Airport Consultants, Inc.

According to him, the improvements of 'Package A' include; buildings connected to the main terminal building, passenger bridges, storm water drainage system, elevated roads, electricity, water supply and sewage disposal system, combustion engines, integrated machinery, and a five-storey car park will be constructed.

Despite signing agreements with Japanese contractor Taisei Corporation in March, the Additional Secretary pointed out that delay in mobilisation was due to the pandemic.

The Government embarked on the major infrastructure development project, as it was imperative to increase the capacity of the airport's passenger terminal of BIA to accommodate the expected increase in the annual passenger capacity to 20 million passengers by 2025. The current passenger handling capacity of the BIA is around six million passengers per year.

"As the main international airport, BIA in Katunayake is already operating over capacity. The expansion will add the capacity to handle nine million more passengers a year," Gunawardene said.

In addition, the 'Package B' improvements include; machinery, access road, retention pond and storm water drainage system. "Around 80% of 'Package B' construction work is already completed and the rest of the associated work will be completed within next month," he said.

The Additional Secretary also said security, efficiency and customer service at the airport will also be expanded upon completion of the entire project.