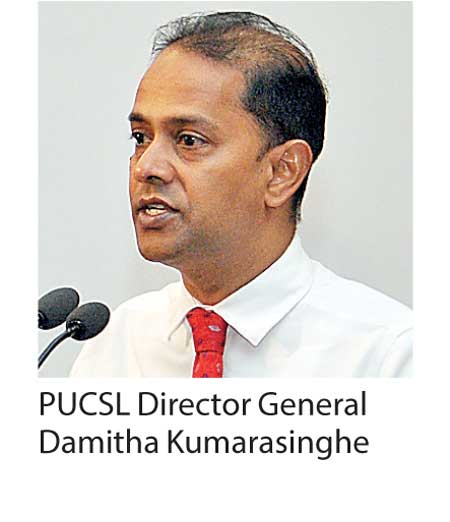 By Charumini de Silva

The Public Utilities Commission (PUCSL) yesterday expressed confidence that the regulatory framework for electric vehicle charging stations (EVCS), consumer rights and related areas would be effective by the middle of 2018.

PUCSL Director General Damitha Kumarasinghe said the commission expects to draft the identified regulatory measures resulting from the discussion to be effective during the first half of 2018.

"We expect the regulatory framework for EVCS, consumer rights and related areas to be effective by the middle of 2018," he added.

In March, the Government introduced fresh measures to regulate EVCS around the country and empowered PUCSL to monitor the sector until the rules were formally put in place.

The Director General noted that the commission looks forward to submitting a report by 15 November based on the views and proposals shared by the automobile companies, consumer associations, investors, industrialists and individuals to further improve the regulatory framework.

In addition, a separate policy guidelines report relating to the ministries and other institutions will also be complied by 21 November.

The Cabinet paper presented by Prime Minister Ranil Wickremesinghe as the Minister of National Policies and Economic Affairs gained approval in March to introduce amendments to the Sri Lanka Electricity Act to enable the monitoring of EVCS, to enforce user tariffs and licensing as well as safety and technical standards. According to the Cabinet paper presented, battery charging is categorised as fast chargers, simple socket outlets, non-contact charging and battery swapping, and are subject to low 'industry' category electricity tariffs.

Kumarasinghe pointed out the views expressed by the stakeholders were crucial for the commission to prepare the regulatory framework for the benefit of the country.

The new regulations aim to address these shortcomings and introduce measures to ensure sales meter accuracy, inspection, information collection for monitoring and consumer complaint-handling procedure.

At present, over 50 service stations established island-wide catering to the growing number of customers using electric vehicles remain unregulated due to a lack of proper legislation.

Close to 5,000 electric cars are on the roads in Sri Lanka and the number is set to increase over the next few years due to the low costs involved in running and maintaining the vehicle and low pollutant emissions and import tariffs imposed.