UNP Deputy Minister Ranjan Ramanayake yesterday announced that he has filed an application to access the information on the Parliamentarians who have allegedly received money from Aloysius-connected companies.

"I have already filed an RTI application to access the information. I will get the details within the next 14 days," he told reporters.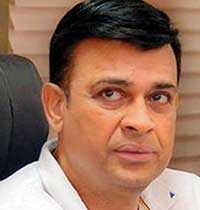 Meanwhile dissident MP Dayasiri Jayasekara on Monday accused the UNP of engaging in a witch hunt against the 16 SLFP MPs who left the Government a month ago. Speaking at a press conference held at MP Thilanga Sumathipala's residence, Jayasekara claimed that the UNP made their mandate clear when only his name was made public out of the 118 MPs who have received money from Arjun Aloysius "They want to take revenge from me. Look at what is happening to T. B. Ekanayake as well. They are clearly on a witch-hunt," he said.

Reiterating his stance stated in Parliament, the MP claimed that he received the money for election campaigning.

"I have not done anything to help them out. If I had done favours on their behalf after taking the money, then you can say it is a bribe. But, I have not written books defending him nor have I gone to courts for their benefit," he claimed.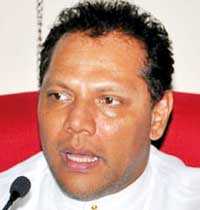 Defending his stance, he also called for better laws governing campaign funding as he claimed the incident will have a negative impact.

Speaking of plans to file an RTI to access the list of names of the 118 MPs who have received similar funds, Jayasekara also challenged the President's office to release the names.

However, UNP Deputy Minister Ranjan Ramanayake had already beaten the former Sports Minister to file the RTI.