Cabinet approves move, members to be appointed within 6 weeks
AG's office to enact new laws, monitor process
Commission will probe into all inquiries concluded or ongoing by FCID, Bribery Commission, or SIU of Police
State Minister Abeywardena claims performance of public officials hindered as a result of political victimisation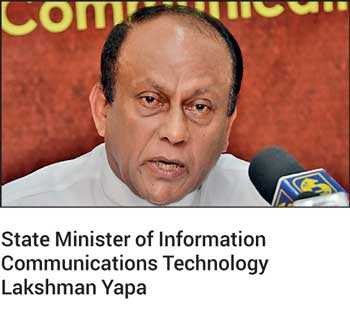 By Charumini de Silva

The Government has decided to appoint a Special Presidential Commission to probe the political victimisation of public sector officials under the former Yahapalana government and enact laws to protect them from discrimination at workplaces in future.

Information State Minister Lakshman Yapa Abeywardena told reporters yesterday that a proposal to this effect by Prime Minister Mahinda Rajapaksa was approved by the new regime's inaugural Cabinet meeting last month.

The Special Presidential Investigation Commission will be appointed within the next six weeks.

"The new commission will probe into all inquiries concluded or ongoing by FCID, Bribery Commission, or SIU of Police, while also reviewing if those were carried out based on formal complaints," Abeywardena said.

He said a large number of full-time and part-time public officers, particularly attached to the Tri-Forces, police, law enforcement units and other Government institutions before the 2015 Presidential Election and General Election have been politically victimised.

The State Minister claimed that many of these investigations had been conducted ignoring established institutional procedure and it had as a result impacted negatively on the performances of the public officers.

"The Government officials are now reluctant to initiate programs and take decisions after what many public servants had to face during the previous regime. These officials had to face many professional, personal and social consequences after the wide publicity given to these investigations," Abeywardena said.

He said the commission will also inquire if those politically victimised public officials were specifically targeted by a third party and if those institutions were misused or powers exceeded. The Commission will outline the process of investigation and recommendations of these inquiries.
The State Minister said through the Commission, that they also hope to enact laws to protect public servants from such discrimination in future despite Government change.

The Cabinet has also given the nod to appoint a senior official from the Attorney General's Department to enact and monitor the new law.

Abeywardena categorically said that the Government has no intention of repeating the same mistake of the Yahapalana government in trying to take political revenge, which was clearly rejected by the general public with its mandate during the Presidential Election.