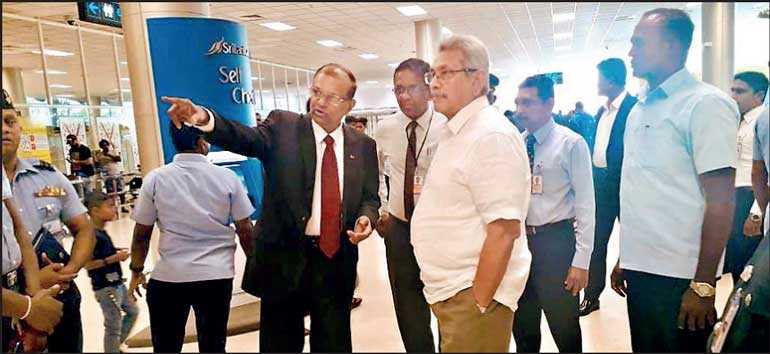 ---
President Gotabaya Rajapaksa yesterday paid an unannounced visit to Bandaranaike International Airport (BIA) to inspect its operations and facilities.

During the visit, The President observed the international airport's functioning, paying close attention to the efficiency of its passenger clearance processes.

Issuing a statement, the President's Media Division said the President instructed the airport authorities to act in a manner that would not cause any inconvenience or delays for passengers.

President Rajapaksa instructed the officials that the security measures at the airport should be done in a manner that would not inconvenience the public.

"The President has instructed the Director General of Immigration and Emigration to take adequate measures to minimise the delays caused to passengers," the statement said.

The President also pointed out that by constructing two terminals for arrivals and departures, the Airport could increase efficiency.

President Rajapaksa instructed senior officials to set up a separate terminal for taxis, thereby minimising the congestion at the Departure Terminal.