CCHA, CCRC and SLAITO hail move which allows operation of SLTDA-approved food and beverage outlets of hotels and other restaurants and pubs at 25% capacity
All employees in travel and tourism sector to be vaccinated district-wise from 15 July
Tourism Minister Ranatunga says twin moves would help rebuild confidence among global travellers that Sri Lanka is a safe destination
---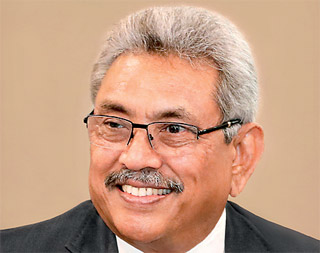 President Gotabaya Rajapaksa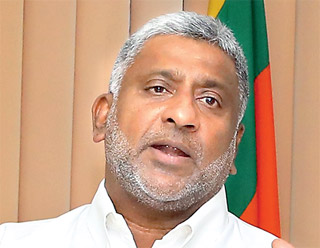 Tourism Minister Prasanna Ranatunga
---
In a major boost to kick-start stalled key businesses, President Gotabaya Rajapaksa has approved the partial reopening of hotels and restaurants from today as well as putting the tourism sector under a priority COVID vaccination program.

Tourism Minister Prasanna Ranatunga has written to Health Minister Pavithradevi Wanniarachchi informing of the President's decision and subsequent discussions with her as a follow-up.

As a result, all Sri Lanka Tourism Development (SLTDA)-registered restaurants and hotels are to be permitted with effect from today to open and operate restaurants, eating houses and bars at 25% of total capacity.

Last week, the travel, tourism and the restaurants industries during a meeting with the Central Bank Governor Prof. W.D. Lakshman involving Minister Ranatunga and State Minister Nivard Cabraal reiterated the urgent need to reopen business even in a restricted form rather than complete shutdown.

Fearing imminent collapse, the Colombo City Restaurant Collective (CCRC) last week urged the Government to grant immediate relief by way of waivers as well as ensure early reopening with precautions.

CCRC President Harpo Gooneratne yesterday welcomed the resumption of business and thanked both President Rajapaksa and Tourism Minister Ranatunga.

Colombo City Hotels Association (CCHA) President M. Shanthikumar last week said reopening of food and beverage outlets is crucial for survival and to stop further serious loss of income and jobs.

In that connection Shanthikumar yesterday welcomed the President›s decision and thanked Minister Rantunga›s intervention.

City Hotels assured operation of all indoor F&B facilities at 50% capacity as articulated in the health and safety protocol and also urged authorities to allow hotels to operate open air F&B facilities at full capacity. Shanthikumar also said allowing wine stores and supermarkets to sell liquor and not hotels as totally unfair and unjust.

The Sri Lanka Association of Inbound Tour Operators (SLAITO) and its 'One Industry One Voice' members said they are delighted that finally the authorities have relaxed the rules for restaurants. They thanked President Rajapaksa and Minister Ranatunga for their understanding and cooperation in this issue to take the industry forward in these difficult times.

Minister Ranatunga also announced yesterday that vaccination of the tourism industry will commence from 15 July through the District MOHs. For vaccination, a valid letter from a SLTDA-registered tourism establishment and/or national identity card are to be used for identification.

The Minister said district-by-district vaccinations will include all persons involved in tourism, including hotel staff, jeep drivers in national parks under the Department of Wildlife Conservation and safari parks and zoological gardens under the Department of Zoological Gardens; staff in tourist sites including botanical gardens and cultural sites, tours guides, tourist drivers, SLTDA-registered shops opens to tourists, water sport centres, whale watching etc.

"This would support rebuilding confidence in the global traveller that Sri Lanka is a safe destination, and we are also taking steps to vaccinate the front-line staff of all tourism related establishments," Minister Ranatunga said.

The City Hotels Association, the Restaurants Collective as well as SLAITO and its partners welcomed the decision to put the tourism industry on priority vaccination drive saying it will help tourism to pick up in tandem with improved health and safety in the country.