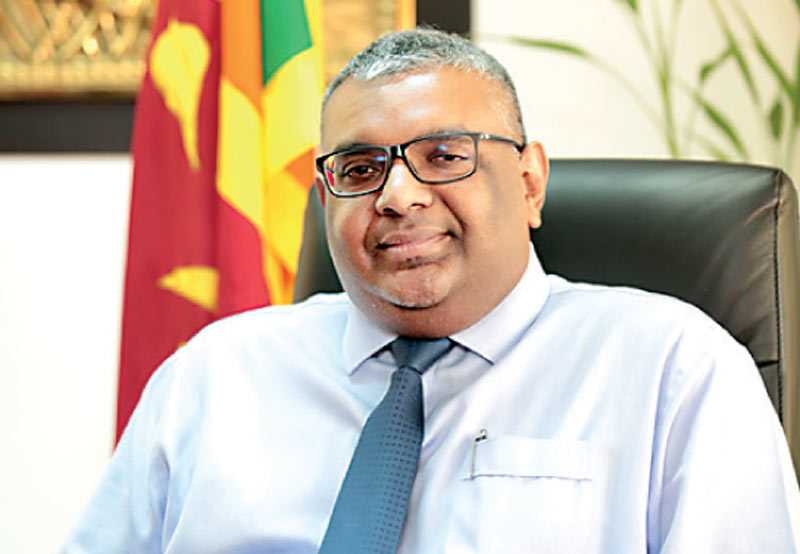 Prabhash Subasinghe
---
Doubles stake to 10% via investment arm Ayenka Holdings since December 2020
Recent quantities collected for over Rs. 2.6 b with average price of Rs. 150 per share
Sampath Bank stake in addition to near 30% holding in Ceylinco Insurance and 15% in SDB bank
Foreigners have been net sellers of 30 million shares worth Rs. 5 b Sampath Bank since late January
---
Business leader Prabash Subasinghe has doubled his stake in Sampath Bank PLC to 10% by this week from end-December, thereby becoming the second largest shareholder.

The holding is through Ayenka Holdings Ltd., owned by Subasinghe. On Tuesday, 4 million shares of Sampath traded for Rs. 624 million, his broker CTCLSA confirmed via a disclosure that by 3 March, Ayenka Holdings and related parties hold 38.14 million shares of Sampath Bank, which is equivalent to 10%.

As at 31 December 2020, Ayenka held around 5.37% or 20.49 million Sampath Bank shares. It has been progressively upping its stake at Sampath. As at end-September 2020, the holding was only 18.26 million shares or 4.79%. Prabhash entered Sampath Bank in June 2019 after unsubscribed Rights Issue shares were placed with him at Rs. 136 each.
With the latest purchase Ayenka and related parties holding is above the previous second largest shareholder the Employees Provident Fund (EPF), which as at 31 December 2020 held 38 million shares or 9.97%. Dhammika Perera-controlled Vallibel One PLC is the largest shareholder with 15% stake.

The fourth largest is Indra Silva with 8.2% and Indra Traders Managing Director Rushanka Silva is the Deputy Chairman at Sampath Bank.

Ayenka is an investment company founded in 2016 and its affiliate include Global Rubber Industries, Global Sea Foods and Global Fisheries all owned by Subasinghe. Ayenka Holdings boasts of a large and diverse portfolio of investments in the Colombo Stock Exchange. Primarily amongst these stakes are those in Insurance, Banking, Renewable energy and Real-estate. Prabhash holds near 30% stake in Ceylinco Insurance and 15% stake SDB bank.

The hike in Sampath Bank stake reflects Prabhash's confidence in the bank as well as overall prospects, whilst several foreign funds have been exiting Sampath Bank in recent week.

As at end 2020 foreign holding of Sampath Bank shares was 60.23 million and this has halved to 30.8 million by yesterday. Sampath Bank has been top of net foreign selling in recent weeks. Since last week of January post announcement of a surprising share split with share price up, foreigners have been exiting Sampath Bank. The net selling is around Rs. 5 billion between last week of January and yesterday.

Sampath Bank closed yesterday at Rs. 151, down by Rs. 3.50 from Tuesday with just 0.3 million shares traded. Sampath's 52-week highest share price was Rs. 250 and the lowest was Rs. 96. On 27 January Sampath announced a one into three share sub division.