French official in charge of tourism to meet with local officials to assess situation after Easter Sunday attacks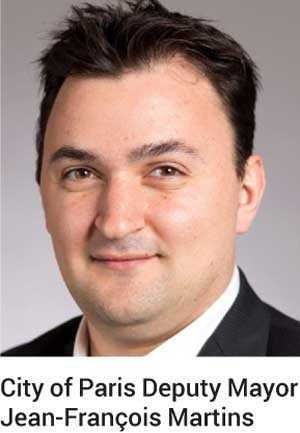 City of Paris Deputy Mayor in charge of Tourism, Sports and the Olympic and Paralympic Games Jean-François Martins will visit Sri Lanka from 5 to 6 June.

Martins has been invited by the Ministry of Finance in the aftermath of the April terrorist attacks, to share the City of Paris experience in the tourism sector revival after the Paris attacks of November 2015.

Martins will meet Sri Lankan authorities and private sector tourism operators to hold talks about tourism development strategy.

This visit will also be the opportunity to provide technical inputs, especially on crisis management (natural disasters, etc.), to the Sustainable Tourism Development Project under preparation supported by the World Bank and the French Agency for Development (AFD – Agence Française de Développement).

In his capacity of Deputy Mayor in Charge of Tourism, Martins supervises the Paris Visitors Office and Convention Bureau and is in charge of setting the Paris tourism strategy, including issues related to the Eiffel Tower and hotel accommodation. As the elected official in charge of sports, he also leads the preparation of the 2024 Olympic and Paralympic Games.

France is the number one tourist destination in the world, with almost 90 million foreign visitors in 2018, and Paris is one of the most visited cities.