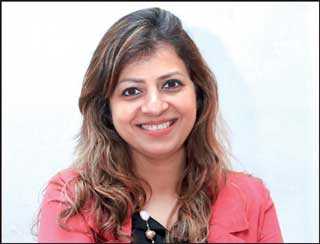 Farida Shakir Lukmanjee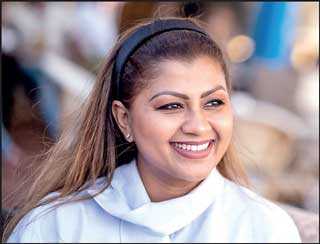 Nelum Haththella
---
Pages & Coffee recently hosted its Knowledge Hub initiative in commemorating International Women's
Day at the Colombo Art Gallery. The discussion was on entrepreneurship for women along with current issues related to women living with HIV/AIDS and social stigmas attached to them. The guest speakers at this forum were AIDS Foundation Director Farida Shakir Lukmanjee and Entrepreneur, Brides of Sri Lanka Editor-in-Chief Nelum Haththella.

Both women have established themselves in their respective fields and have trail blazed in creating various ventures, workshops and enhancing the lives of women across the country.

Haththella touched on the topic of women's role in entrepreneurship and creating a pathway from a hobby to a successful venture. The importance of being the change, and influencing society with positivity.

"Attitude is an important factor for change and progress. It's not your gender that decides if your better as an individual. We bleed for seven days, and give birth and haven't died. We, women, are both emotionally and physically strong. What is important is believing that you are capable of doing anything," said Haththella.

Meanwhile, Lukmanjee spoke on the topics of women living with HIV/AIDS, the stigma and the issues faced by those living with the virus. Adding, the struggle rape victims are faced while rebuilding their lives.

"Through the foundation, we have been working to educate the grassroots of society, yet there is a lot to be done. It's going to be tough, but the endless work won't stop in creating the awareness," concluded Lukmanjee.

Both topics raised many concerns, touched on sensitive areas and opened up to various subjects that many don't want to speak about. The event was successful, with many topics highlighted concerning women, women in business and stigmatisation.