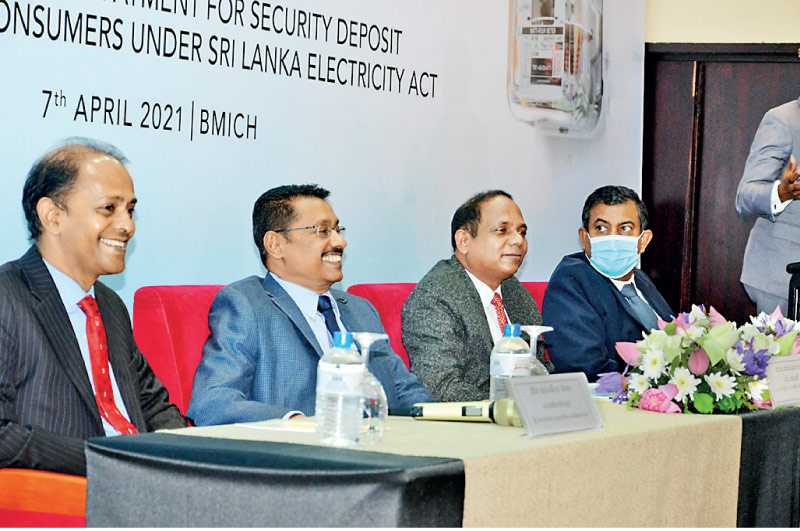 ---
Interest rate for this year will be 8.68%; LECO to pay Rs. 42 m to customers
Once other licensees join initiative, annual payment to be Rs. 1.2 b
---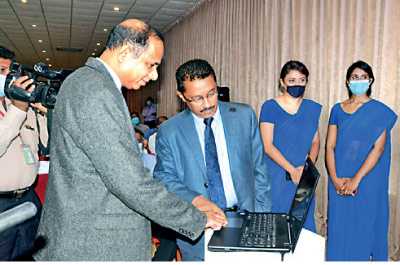 The Public Utilities Commission of Sri Lanka (PUCSL), the country's electricity sector regulator, together with electricity utility provider, Lanka Electricity Company Ltd. (LECO), yesterday launched Interest Payment for Electricity Security Deposits for LECO customers.
Chairman Janaka Ratnayake said the PUCSL was responsible for protecting the rights of electricity consumers in the country and together with the electricity service providers via the launch affirmed a unique right for electricity consumers in this country.
"We have taken steps to protect the rights of electricity consumers since the inception of the commission in accordance with the powers vested in it. We have published the Declaration of the Rights and Obligations of Electricity Consumers and many regulatory decisions to protect the rights contained therein and to protect consumers. In particular, more than 20 different regulations, rules and guidelines have been enacted to protect consumers," he said.

According to him the payment of interest on electricity consumer deposits declared yesterday is a benefit provided to the consumer under Section 28 of the Sri Lanka Electricity Act.

"Cooperation between the various parties was required to implement such a benefit. In the recent past, steps were taken to implement this interest rate scheme. Section 28 of the Sri Lanka Electricity Act stipulates that an electricity consumer must be paid interest on the security deposit paid by his client company or licensee," Ratnayake said.

He said the implementation of the decision to pay interest benefits was delayed due to various issues such as determining the interest to be paid and resolving issues.

"But today we have been able to solve all those problems and the Public Utilities Commission of Sri Lanka has developed a methodology for determining interest rates in an accepted and transparent manner. The commission recently decided that the interest rate for this year would be 8.68%. Licensed companies that provide electricity services based on that interest have to calculate the interest benefit and pay it to their customers. Starting today the consumers will be able to get this unique benefit scheme," Ratnayake said.

LECO, a distribution licensee, will start paying interest to its customers from now on. LECO alone will pay Rs. 42 million annually to its customers as a benefit through the interest payment benefit on customer deposits.

"We hope that in the future other licensees will implement this interest payment program. When other electricity distribution licensees also implement this interest benefit scheme in the future, around Rs. 1,200 million will flow into the hands of electricity consumers annually," he added.

On the one hand, it is a huge subsidy flowing to the country's economy through the power industry. The commission will also implement regulatory measures to meet the aspirations of the licensees to maintain a high quality and efficient electricity service.