PUCSL Chief Janaka Ratnayake confirms negotiations with two groups concluded, positive outcome
---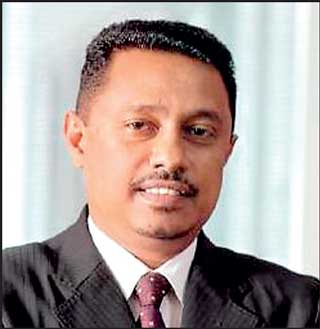 PUCSL Chairman Janaka Ratnayake
---
The Public Utilities Commission of Sri Lanka (PUCSL) yesterday announced that there will be 'no scheduled power cuts' till 31 January, but called on the consumers to use electricity sparingly.
Its stance was after reconsidering a proposal made by the Ceylon Electricity Board (CEB) to shed power for 11 days from 25 January to 4 February.

"We assessed the power plants and the fuel stocks that are required by the Ceylon Electricity Board (CEB) on a daily basis. Based on the results of those evaluations, we decided that there was no need for power interruption," PUCSL Chairman Janaka Rathnayake said.

Although the Commission had estimated that there was a capacity shortage of 30 MW in the peak hours yesterday, which needed proper management, he assured that the demand for electricity will decrease today and tomorrow.

Given the national crisis, PUCSL Chairman said it is every citizen's responsibility to conserve and go into an 'energy-saving mode' to engage in daily activities without any power outage.

"We urge consumers and institutions to use electricity sparingly during the peak hours — 6:30 p.m. to 10:30 p.m, and support the CEB and the PUCSL," Rathnayake said.

In addition, steps have already been taken to make effective use of 3,000 MW owned by various State and private organisations, and a methodology will be introduced to supply power efficiently from those generators. Also, the possibility of connecting such generators to the national grid in the future is being studied.

"Negotiations with two such groups have now been successfully concluded. They have responded positively to our proposal. In the event there is a shortage of electricity, they are encouraged to supply the demand from those generators initially so that the burden on the national grid will lessen and it will be easier to meet the requirement," he explained.

The short-term proposals include reducing the demand for electricity through an accelerated power conservation program with the support of electricity consumers.