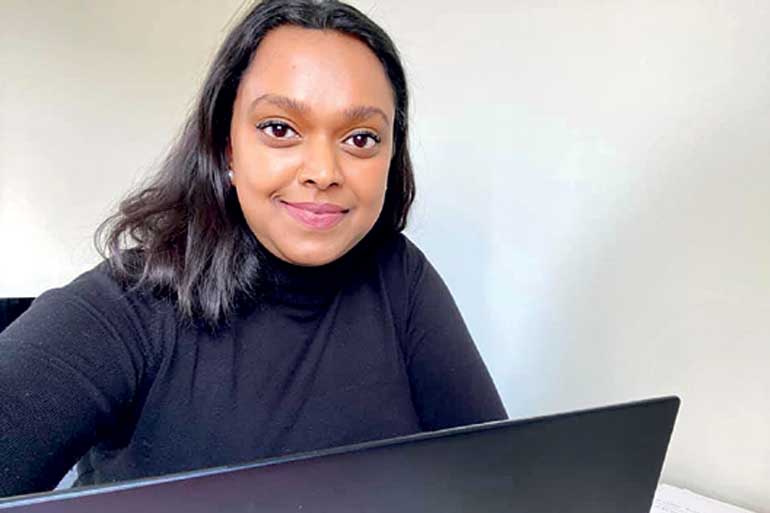 Kamzy Gunaratnam
Lankan-born Kamzy Gunaratnam won a seat in a Norwegian Parliament in recent polls
Says she does not believe in boycott but engagement
Asserts Lankans must decide best solution to their problems
Underscores importance of investigating war crimes allegations to ensure closure for people
Sri Lankan-born Kamzy Gunaratnam who was elected to the Norwegian Parliament recently said she would promote engagement between Sri Lanka and Norway and focus on cooperation in areas such as women's empowerment among all communities.

"I don't believe in boycotting. There need to be investments. Only that will ensure employment," she said during a virtual press conference on Sunday.

Gunaratnam, who migrated to Norway at the age of three with her parents, contested from the Norwegian Labour Party MP and won a seat in the General Election held on 13 September. She previously served as the Deputy Mayor of Oslo winning two terms in 2015 and 2019.

During the press briefing, Gunaratnam said that it was important for Sri Lankans of all communities to collectively find solutions to problems they face.

"People of Sri Lanka must decide the best solution for them and not any foreign country. They must not wait for pressure from a foreign country to find solutions to their problems," she said.

Asked for her reaction to the recent invitation by President Gotabaya Rajapaksa for the Sri Lankan Tamil diaspora to engage in talks with his Government, she said she was prepared to meet the President if she was invited to do so.

During a visit to Sri Lanka in 2019, Gunaratnam met with then President Maithripala Sirisena and also visited several areas of the country meeting with women from all commuters and discussed the challenges they face.

Gunaratnam, who is a strong proponent of gender equality, said that Norway must continue to assist Sri Lanka through trade, education and in other ways.

She also said that it was important to investigate war crimes allegations as there must be closure for people to move on.