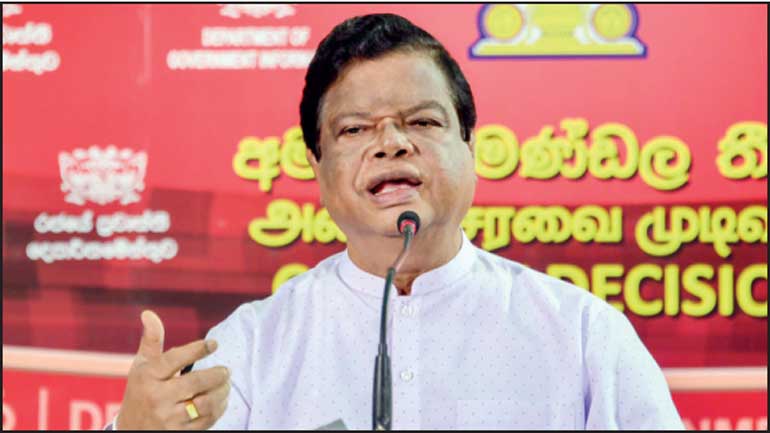 Cabinet Co-Spokesman and Minister Bandula Gunawardena
---
Minister Bandula Gunawardena says SL has exhausted all options and only has IMF program
Asserts country cannot operate for two weeks without international trade activities
---
By Charumini De Silva
---
Cabinet Co-Spokesman and Minister Bandula Gunawardena yesterday cautioned that in the event, the International Monetary Fund does not approve Sri Lanka's debt restructuring program, there is no possibility that the country can survive.

"If for some reason the IMF does not sign the agreement, there is no tomorrow for this country," he said at the post-Cabinet meeting media briefing.

Noting that Sri Lanka is faced with the worst economic crisis post-independence, Gunawardena asserted that the country has exhausted all possible options to overcome the situation, adding the only chance is the IMF bailout package.

"If the IMF does not approve our bailout package the country cannot engage in international trading activities and Sri Lanka will not be able to pull through for even two weeks like that," he explained the dire financial position of the economy.

Challenging any political leader or party stating that they can resolve the economic crisis with a home-grown mechanism or without help, Gunawardena called on them to explain it to the countrymen without any delay.