EDB announces financial assistance up to Rs. 5 m per company on a cost-sharing basis
---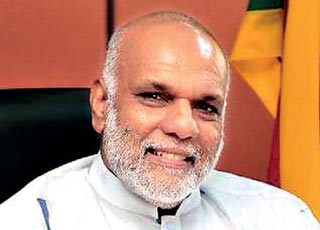 EDB Chairman Suresh de Mel
---
The Export Development Board (EDB) has introduced a new financial support scheme to encourage exporters of value-added industrial products.

The scheme specifically supports product and or production process development activities to add value by exporters of apparel, rubber products, diamonds, gems and jewellery, boat building, light engineering products, footwear and leather products, plastics, chemicals and petroleum products, mineral based products and automobile components.

Financial assistance will be considered up to a maximum of Rs. 5 million per company on a cost-sharing basis.

"The scheme will support manufacturing exporters with a passion and determination to succeed and achieve prosperity to avail facilities under the scheme," EDB said.

Prospective companies or individuals are invited to submit Expression of Interest (EOI) on or before 27 September.

In the first seven months of 2021, merchandise exports increased by 22.17% to $ 6.7 billion from a year earlier with improved performance by apparel and textiles, rubber-based products, coconut-based products, electronics and electronic components, spices and concentrates, seafood and ornamental fish.

EDB said exports of $ 1.09 billion in July was the highest-ever monthly achievement, which showed an increase of 1.33% over $ 1.08 billion in July last year and an increase of 12.39% from July 2019.