Additional Solicitor General Viraj Dayaratne PC has been appointed as the Chairman of the Securities and Exchange Commission of Sri Lanka (SEC) by the Prime Minister and Minister of Finance Mahinda Rajapaksa.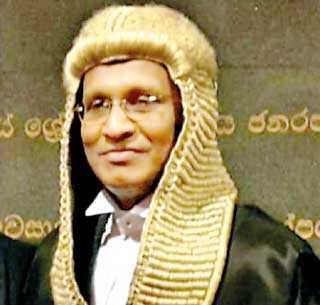 Additional Solicitor General Viraj Dayaratne PC
His appointment, however, is being termed as "bad in law" since the SEC Act refers to only appointed members from the non-State sector. As per the SEC Act, there is provision to appoint six persons drawn from the private sector, possessing professional expertise, wide experience, and proven competency in the fields of law, finance, banking, and business. These appointments shall be made to facilitate a Commission with a multidisciplinary capacity.

Previously, Secretary to President Dr. P.B. Jayasundera, via a letter dated 10 December 2019, informed Treasury Secretary S.R. Attygalle to appoint former market-oriented yet highly respected regulator Dr. Dayanath Jayasuriya as the Chairman (see Daily FT exclusive story on 13 January at http://www.ft.lk/front-page/SEC-s-proposed-new-Commissioners-still-in-limbo/44-693411).

However either given the delay or for personal reasons, he had declined the offer.

The Colombo Stock Brokers Association on Monday raised the delay in the reconstitution of the SEC Commissioners and urged for an early resolution.

The appointment of Dayaratne PC comes amidst these concerns.

Whilst legal experts and certain circles in the capital markets welcomed the new appointment, others said there was conflict of interest since the Attorney General's Department represents SEC and having the Additional Solicitor General as the Chairman was not in the best spirit of the law.

Other new members of the SEC appointed are Ernst & Young former Country Managing Partner Asite Talwatte, former SEC official and currently LOLC Chief Operating Officer Kithsiri Gunawardena, NDB Capital Holdings Director and CEO Vajira Kulatilaka, Sungrow Plantation Ltd. Chairman and Sustainable Energy Authority Lanka former Chairman Prasad Galhena and former Judge and Judicial Services Commission Secretary Sisira Ratnayake. The three Ex-Officio Commission members are Registrar of Companies, nominee from the Institute of Chartered Accountants and the Central Bank.