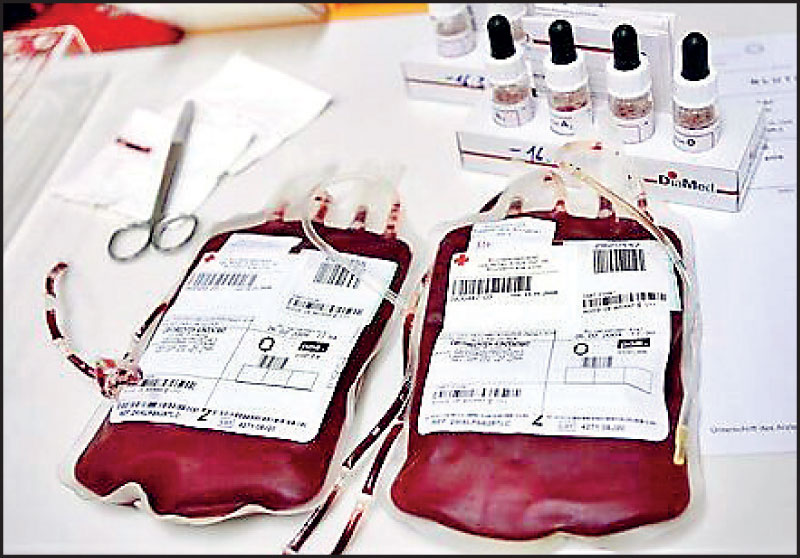 ---
By Randima Attygalle
---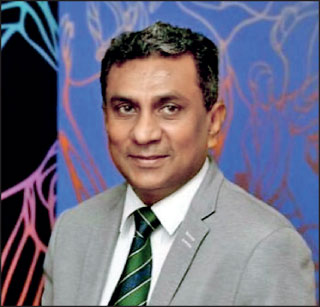 Dr. Lakshman Edirisinghe
---
The National Blood Transfusion Service (NBTS) is facing a severe shortage of several essential consumables due to the dollar crunch in the country. Among them, triple blood bags, quadruple blood bags and reagents for VDRL testing (used for screening of blood for syphilis) are at a critically low level.

NBTS Director Dr. Lakshman Edirisinghe told the Daily FT that foreign donors or Sri Lankans domiciled abroad could connect with NBTS in supplying these consumables which are predominantly imported from the UK, Germany, Netherland, and USA.

"NBTS is a centrally coordinated, State run blood transfusion service in South Asia to be conferred a WHO Collaborating Centre status which has emerged a regional centre of excellence today. Hence, we comply ourselves with not only WHO standards but also benchmark ourselves with the highest European standards. Therefore, all our consumables adhere to best international standards and naturally we depend on foreign currency for our imports. NBTS assured uninterrupted services up to now when many of other essential services that depended on FOREX, crippled months before due to shortages," Dr. Edirisinghe remarked.

Reiterating on the need for the donations to be in goods supplied through NBTS-approved international principal agents or manufactures, Dr. Edirisinghe said that even during this hour of critical need NBTS has to assure basic minimum quality standards as the patients' safety cannot be compromised. Hence, donations are expected to adhere to certain minimum standards all the while.

There is an urgent requirement for at least 45,000 units of triple blood bags and reagents for a minimum of 100,000 VDRL tests. Among the other required consumables are Coombs reagent, reagents for ELISA test kits for HIV and HCV, lancets, glass slides and wafers for sterile connecting devices.

"I need to emphasise that NBTS is accepting only goods and not cash donations either in rupees or dollars and if any parties are interested, they can get in touch with the Donation Receiving Unit of NBTS to supply these items," Dr. Edirisinghe added.

The advancement of the delivery schedules of consumables even during the peak of the COVID pandemic helped NBTS to maintain adequate buffer stocks until early this year, pointed out its director.

"Usually, we maintain four to six months of buffer stocks and during the pandemic we advance them up to eight months to face any unforeseen challenges because even our supply chain was challenged as Europe was hit by severe waves of the pandemic. Despite all that, we have had good leverage up until now thanks to the buffer stocks. But now we are in a critical situation where some of the supplies are at a very low level."

Given the shortage of triple blood bags which are used to extract red blood cells, platelets, and fresh frozen plasma (FFP), there is a high dependency on quadruple bags which are 'high value' products, Dr. Edirisinghe explains.

"By the end of the first week of May we are to receive a sizeable proportion of quadruple bags and a stock of triple blood bags in another two months, all from our regular international suppliers. Given the urgency, we are negotiating with other suppliers to get down an intermediate stock of these and donors can come forward to facilitate a more expeditious arrival of stocks."

NBTS is a member of the Asian Association of Transfusion (AATM) and International Society of Blood Transfusion (ISBT). AATM has also come forward to help resolve the current situation in NBTS today. The centrally coordinated NBTS with its 105 affiliated blood banks across the country claims a base of 100% voluntary unremunerated donors. It also stands above many regional counterparts with their 'fragmented systems.' Unlike a system where blood is collected in fragments or in isolation, a nationally managed mechanism such as ours not only prevents blood wastage but also assures safety, quality, and equitable access to all, says the NBTS Director.

"Blood, which has a shelf life, needs to be managed, maximising the availability to the patients' need and assuring minimal wastage. While the international standard for blood wastage is about 5%, NBTS maintains a level even below that, around 3% or even less on most occasions which is significant."

The local annual requirement is around 450,000 units of blood out of which the daily requirement is around 1,000 to 1,200 RCC (red cell concentrates) units. NBTS strives to assure a national repository level of 12,000 to 13,000 RCC stock.

Blood transfusions are needed for a wide range of health conditions including Anaemia, complications during pregnancy and childbirth, severe trauma due to accidents, and surgical procedures. They are also regularly used for patients with conditions such as Thalassaemia and for blood components to treat bleeding conditions associated with many diseases. The baseline requirement for blood transfusion has now taken a new dimension, points out Dr. Edirisinghe.

"While road accidents, routine and emergency surgeries require the highest volume of blood transfusions, even during a lockdown or with travel restrictions a baseline requirement of 800 RCC units needs to be maintained for Thalassaemia and cancer patients whose life expectancy is now extended. Blood transfusions are also needed for those with Chronic Kidney Disease (CKD) today."

For donations of consumables, contact NBTS Deputy Director Dr. Chandanie Withana (0775665604).