Ups post-tax profitability by 34% in 1Q; bottom-line up 90
NDB yesterday announced a 34% increase in Profit After Tax (PAT) for the first quarter, whilst the bottom line grew by 90%.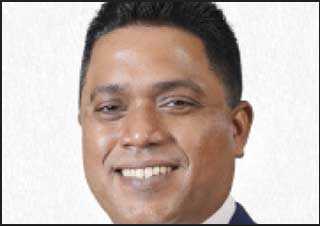 NDB Chairman Eshana De Silva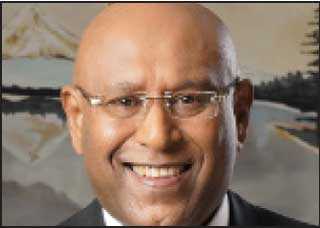 NDB Director Group CEO Dimantha Seneviratne


In releasing interim results for three months ended 31 March, NDB said operating profit before all taxes for the period was Rs. 3.5 billion, an increase of 19%. Total taxes for the period was Rs. 1.1 billion, comprising VAT on financial services and income tax, with income tax rate reducing to 24% from 28%. The resultant effective tax rate for Q1 2021 was 33%.

Post-tax profitability enhanced to Rs. 2.3 billion, with a solid growth of 34% whilst profit attributable to shareholders was Rs. 2.4 billion, up by an impressive 90%, complemented by improved performance of the NDB Group's capital market cluster, making up the unique financial service powerhouse in Sri Lanka.

The bank's total operating income posted a growth of 23% to Rs. 8.2 billion, supported by enhanced net interest income (NII), fee income and other non-fund income bases.

Although interest income dipped by 8% due to lower interest rates, this was more than offset by a larger dip in interest expenses of 20% leading to a NII growth of 18% to Rs. 5.1 billion. This also led to a broadly stabilised net interest margin of 3.29% compared to 3.07% of 2020. Driving NIMs was the CASA base of Rs. 129 billion in Q1 2021 growing impressively by 58% over Q1 2020 (quantum of growth – Rs. 47 billion), which also raised the CASA ratio from 20% to 26%.

Fee and commission income recorded a healthy growth of 29% to Rs. 1.3 billion due to larger credit volumes across all segments and increased transactions routed through NDB NEOS digital platforms. Net gains and trading also posted a record increase of 116% over Q1 2020 to Rs. 460 m, reflecting the forex income gained during the quarter.

Impairment charges for loans and other losses for Q1 2021 was Rs. 2.2 billion, an increase of 70% YoY. Provision charges increased in line with the growth in the loan book and provisions made at both collective and individual levels in response to elevated risks caused by the pandemic and other stresses. The regulatory gross non-performing loan [NPL] ratio for Q1 2021 was 5.40% (2020: 5.35%) reflecting the wider industry NPL behaviour. The net NPL ratio for the quarter was 2.96% (2020:3.23%).

The bank is cognisant of further potential stresses on asset quality stemming from the third wave of the pandemic, and has strengthened its risk management framework to mitigate and manage the impact.

NDB sustained its thus far healthy balance sheet growth well in to Q1 2021, wherein the total asset base grew by 2% to Rs. 636 billion over December 2020 (YTD). Though moderated, this is a YoY growth (i.e. over Q1 2020) of 15% and commendable in the prevailing subdued economic conditions.

Balance sheet growth was propelled by the growth in the gross loan book to Rs. 462 billion, which was a YTD growth of 4% and YoY growth of 9%, quantum of growth being Rs. 18.6 billion and Rs. 37.5 billion respectively.