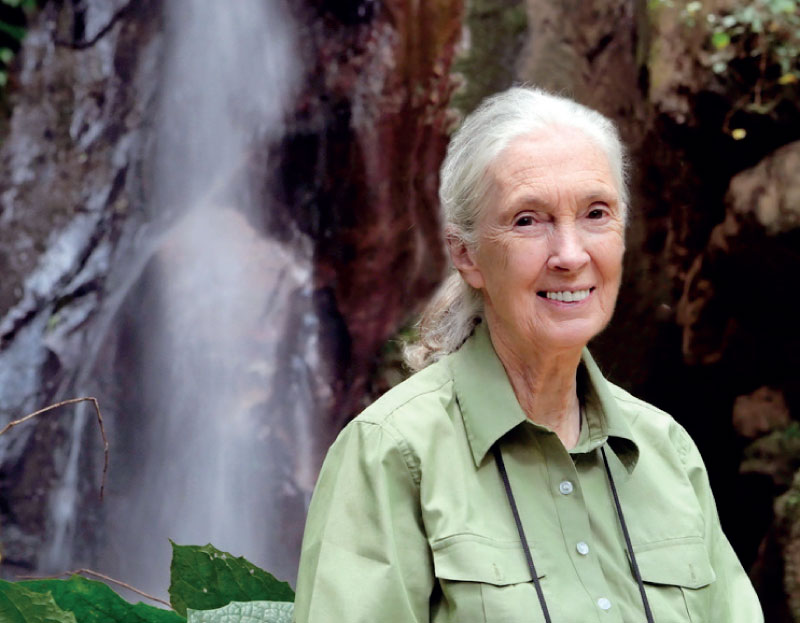 Dr. Jane Goodall
---
Internationally acclaimed primatologist Dr. Jane Goodall has written to President Ranil Wickremesinghe this week to express grave concerns about Sri Lanka's attempts to export Toque Macaques to China.

Setting out the concerns raised with Wickremesinghe, Goodall along with the Jane Goodall Institute (JGI) in a public statement issued yesterday stressed that due to their conservation status, trade may only be permitted where relevant authorities are satisfied that such trade would not be detrimental to the survival of the species in the wild. 'However, no such scientific assessment has been made and there should be no commercial export of this species,' the release said. 'It is scientifically proven that these primates are intelligent and highly social beings, capable of experiencing a range of emotions, including fear, depression, grief, and pain.

The Jane Goodall Institute is deeply concerned about the suffering these macaques would endure if they were to be hunted, captured, separated from their wild communities, and subsequently transported overseas,' it added.

The JGI said it encourages the relevant authorities to find a sustainable and compassionate solution that addresses the needs of both people and these intelligent primates. 'We encourage open dialogue and collaboration to ensure the protection and welfare of the Toque Macaques in their natural habitats, as well as the promotion of responsible practices for human-wildlife coexistence,' it noted.

Experts have repeatedly stressed that Toque macaques, known locally as Rilawa, are endemic to Sri Lanka and are classified as an endangered species on the IUCN Red List, with a decreasing population trend.