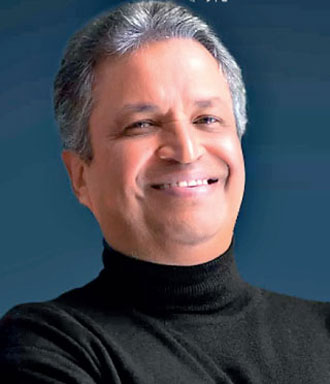 Dr. Binod K. Choudhary
---
The Central Bank Monetary Board with the concurrence of the Finance Minister has granted approval for CG Capital Partners Global Ltd., to indirectly acquire a material interest in Union Bank of Colombo PLC, in terms of Section 12 (I C) of the Banking Act No 300f 1988.

CG Capital Partners Global Ltd is a private company incorporated under the laws of Singapore with company number 201102051 N and whose registered office is at 10, Anson Road, #38-07 International Plaza, Singapore 079903.

Union Bank said a further announcement will be made upon the conclusion of the transaction contemplated as per the approval.

The disclosure to the CSE on Friday by Union Bank ends months of speculation and claims by vested parties and their promoters that the CBSL will not approve or may stipulate a revised plan.

In December last year, Union Bank said the sole shareholder of Culture Financial Holdings TPG Asia VI SF, a private company incorporated under the laws of Singapore on 30 November 2022 entered into a share sale and purchase agreement for the sale of the entirety of the shares held (amounting to 71% stake) by TPG Asia VI SF in Culture Financial Holdings to CG Capital Partners Global. CG Capital Partners Global comes under the CG Group of Nepali entrepreneur, politician, and philanthropist Dr. Binod K. Choudhary.

Post initial disclosure, in an exclusive interview with the Daily FT Choudhary said: "The acquisition reaffirms our continued commitment in Sri Lanka despite challenging times." (See https://www.ft.lk/top-story/Nepali-biz-behemoth-Binod-says-investment-in-Union-Bank-shows-commitment-to-SL/26-742719)

CG is also a top player in Nepal's financial services industry including commercial and investment banking, insurance and number one principal agent of Western Union in Nepal. CG Corp Global has a controlling stake in Nabil Bank Ltd., the nation's first private commercial bank. Nabil has been operating its business since July 1984.

Post announcement of the CG Corp Global deal, UBOC share gained by one rupee or 13.3% to close at Rs. 8.50. Last Friday the share was trading at Rs. 11.10.

During the 1H 2023, the bank recorded significant improvement in the core banking performance and posted an overall income of Rs. 11,729 million, which is an increase of 58% over the comparative period.

In the first half of 2023, Union Bank's Profit Before Tax (PBT) including its equity accounted share of subsidiaries increased by 76% to Rs. 533 million and the bank's Profit After Tax (PAT) rose 94% to Rs. 295 million.

The total assets of the Bank stood at Rs. 128,904 million as of 30 June 2023.

The Union Bank Group, consisting of UB Finance Company Ltd., and National Asset Management Ltd., recorded an improved overall performance with a 56% increase in PBT amounting to Rs. 618 million and a 77% increase in PAT amounting to 364 million for the period up to 30 June 2023. Total Assets of the Group were Rs. 136,991 million with the bank's share amounting to over 94%.

Choudhary who figures in The Forbes magazine's list as Nepal's sole billionaire. CG Corp Global is Nepal's only multinational company and has over 160 companies with over 15,000 employees in 32 countries. His Group via joint ventures has interests in Taj Lanka Hotels PLC and Jetwing Symphony PLC.

Apart from financial services, CG Corp Global whose origins stretch back to 1935 has extensive interests in a wide range of businesses including food and beverage, hospitality (141 hotels and resorts in 12 countries with over 8,399 keys), cement, electronics, infrastructure, packaging, communications, real estate, and education.