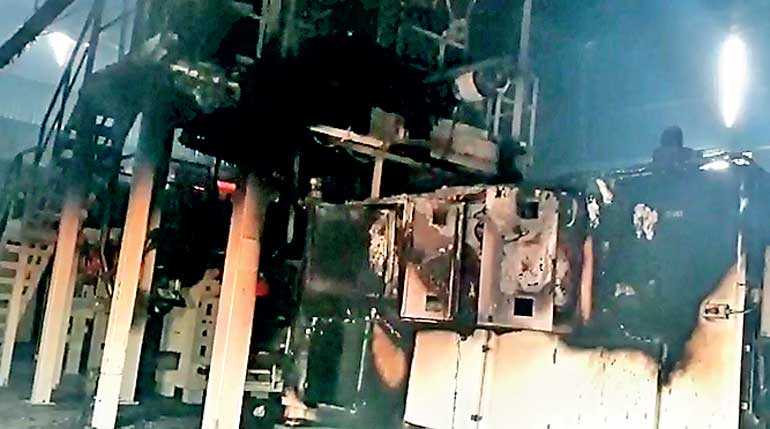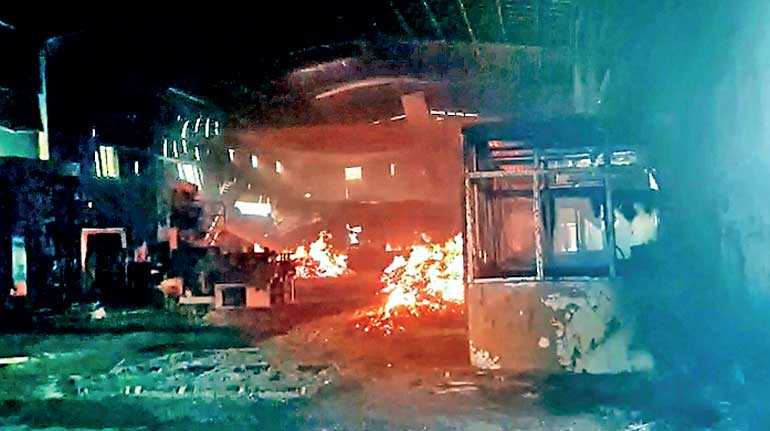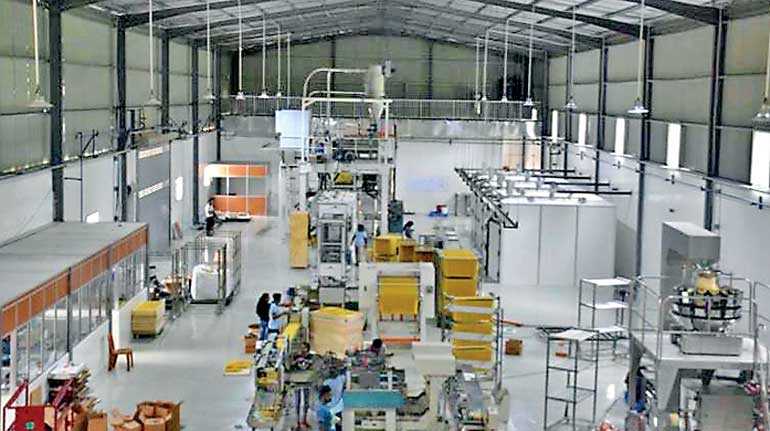 The pasta factory in flames on Monday (left) and how it looked before (extreme right)
---
Company estimates damages of Rs. 700 m
Minuwangoda facility had majority Sinhala employees
Over 200 strong mob descended on Monday night
One worker seriously injured, management focused on well-being of employees
By Darshana Abayasingha

Sri Lanka's largest pasta manufacturing facility, Diamond Pasta Limited, which is located in Minuwangoda, was destroyed during the violence on Monday night.

Speaking to the Daily FT, the company's management stated that though Police was called to control the situation, only ten officers had arrived at the scene, and they had been unable to contain the unruly mob, which had numbered well over 200.

"The factory is completely decimated, there is nothing to be recovered. Seven employees were inside the factory at the time of the attack, and they barely made it out with their lives, but they are safe now," they added.

Diamond Pasta employs over 30 staff from all faiths with the majority being Sinhalese, who had provided essential support during the time of the attack to buy much-needed time.
"Please note that we understand that more than any other community, that we shouldn't judge an entire community by its worst people. We don't condemn all Sinhalese, but only the extremists and the radicals who committed this disgusting act," the management stated.

The company estimates the extent of damage caused to be over Rs. 700 million, including machinery, buildings, and stocks. However, the immediate concern remains the safety and well-being of employees, and assisting them to recover from the trauma. One employee was seriously injured in the incident.

"We are still a little frustrated that none of the mainstream media outlets have shown interest in what happened here. We have had to reach out to them, and even then, the response is quite slow, which is a bit frustrating," they added.

Diamond Pasta is part of Diamond Best Foods under PMM & Company, which has been in operation for over fifty years.