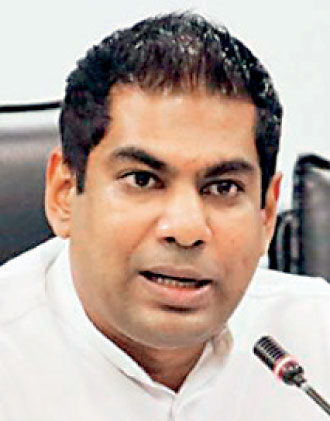 Power and Energy Minister Kanchana Wijesekera presented the proposed rates of impending electricity tariff revision in the month of July to the House yesterday.

As per him, a total of 1,744,000 families will receive the significant benefit, whilst the first group would receive a minimum of 23% relief. Wijesekera made this announcement addressing the Parliamentary debate on the proposal to remove Public Utilities Commission (PUCSL) Chairman Janaka Ratnayake from the institution's membership and Chairmanship.

The rate charged for the first 30 household units will be decreased by Rs. 5 to Rs. 25, as a result in accordance with the most recent electricity price revision. In addition, the fixed charge for the first 30 units used will be reduced to Rs. 250 from Rs. 400 at present.

It was also revealed that the tariff for units utilised between 31 and 60 is anticipated to be reduced by 9%, while the tariff for units between 0 and 60 is to be decreased by Rs. 7%.

Minister Wijesekera also said electricity tariffs for 15,646 religious places using 0-30 units of electricity will be reduced by 23%, whilst a 7% reduction will be provided for 10,692 religious places consuming between 31-60 units from the month of July.

He also said around 29% - 40% tariff reduction has been proposed for the hotel category.