Mahen Thambiah is to buy the control of KIA Motors (Lanka) Ltd., for Rs. 714 million.

The stake amounting to 42 million shares or 70% was sold by CM Holdings PLC. The deal works to a pricing of Rs. 17 per share. The net asset value per share of CM Holdings as at 31 March was Rs. 103, up from Rs. 99 from a year earlier. At Group level it was Rs. 199, down from Rs. 203.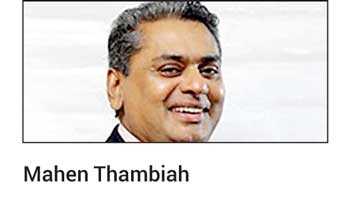 Parent Colombo Fort Land and Building PLC said its subsidiary CM Holdings PLC entered into an agreement on 2 August for the sale of control of KIA Motors (Lanka) Ltd., subject to the fulfilment of identified terms and conditions. The filing to the Colombo Stock Exchange, however, did not list what there were.

Kia Motors together with Carplan Ltd., in 1996 introduced the Kia brand to Sri Lanka, providing sales and services to the brand since then. Gaining customer confidence in the Sri Lankan market, Kia is rapidly moving forward on the strength of a "DESIGN" driven brand and recognised as a quality product.

Colombo Fort Land & Building held 64.5%, whilst several related parties such as Lankem Ceylon, Ceylon Investment Trust etc. held smaller stakes. The second largest shareholder is Sri Lanka Insurance Life Fund with 2.6% stake. The number of public shareholders as at 31.03.2019 was 895.

In the year ended 31 March 2019, CM Holdings' revenue amounted to Rs. 1.63 billion down by 32% from the previous year and gross profit declined by 7% to Rs. 423 million. Pre-tax loss was Rs. 585 million, as against Rs. 212 million in FY18.

Net revenue from motor trade and related services was Rs. 1.6 billion, down from Rs. 2.3 billion and after tax loss was Rs. 410 million as against Rs. 276 million in FY18. Property Holding and investment posted a Rs. 175 million loss in comparison to a profit of Rs. 65 million.