By Yakuta Dawood
---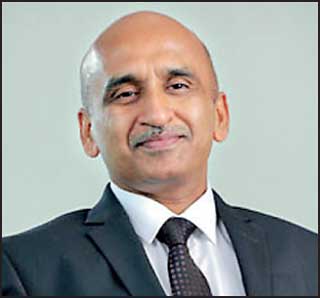 LIOC Managing Director Manoj Gupta
---
Lanka IOC PLC yesterday welcomed the Government's decision to allow the Indian giant to expand its fuel retailing footprint.
The Power and Energy Ministry on Monday said it has granted permission to LIOC to open 50 new filling stations. At present LIOC has 216 outlets.

"This is a good development project and we want to serve Sri Lankans to the best of our ability, and I'm sure our penetration with the setting up of these 50 filling stations will definitely improve," LIOC Managing Director Manoj Gupta told the Daily FT.

He said LIOC would be able to complete the expansion within six months once the candidates and the lands have been chosen as well as having obtained authorised approval from all the required Government agencies with "no objection certificates".

"For example, we have to apply to environmental agencies, the Urban Development Authority, the local councils, and other agencies. So, hopefully, I believe once we have selected the candidates, then it would take about three to four months to complete," Gupta added.

According to him, the 50 additional filling stations will be across the country whilst LIOC has already identified around 12 to 13 sites in the Western Province.

LIOC will shortly call for applications from interested parties. Investment on tanks, distribution units, equipment will be by LIOC whilst land, infrastructure etc cost will be the responsibility of the dealers. Land will be either owned or leased by the applicant.

Last week LIOC reported what most brokers described as "stunning" interim results for the first quarter. Revenue rose by 196% to Rs. 50 billion, Gross profit grew from Rs. 860 million to Rs. 15.5 billion and after-tax profit amounted to Rs. 9.9 billion, phenomenal in comparison to Rs. 273 million a year ago. In FY22, LIOC revenue was Rs. 90 billion up from Rs. 66.7 billion in the previous year whilst after tax profit was Rs. 4.8 billion as against Rs. 882.6 million.

First Capital recently in a report said the potential acquisition of more sheds may provide nearly 25% upside in the topline where the total fuel market share of LIOC is also expected to increase by another 5%-6% by the end of FY23 from 20% in FY21.