Dr. Sher Verick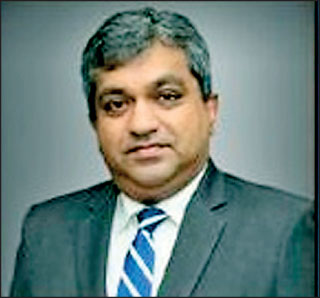 Kanishka Weerasinghe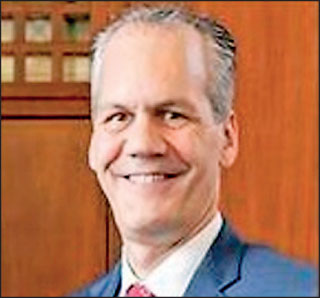 Rolf Blaser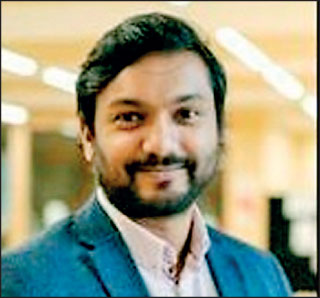 Harin Sellahewa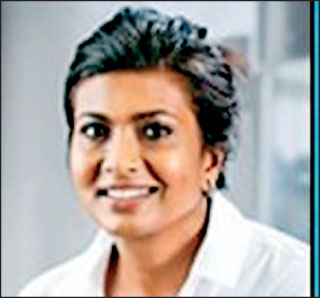 Chandi Dharmaratne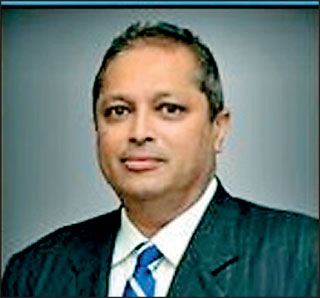 Vajira Ellepola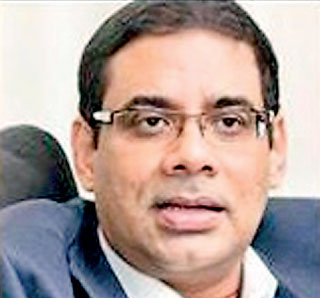 Dinesh Weerakkody
---
Several experts recently at a webinar identified the need to raise female participation rates to increase the labour supply amidst its move to an ageing population and the mismatch in available and the required skills in the private sector especially the English language ability of workers, which is clearly hampering labour productivity in the growing services sector.

The webinar was facilitated by the Daily FT, the Sri Lanka Institute of Directors, International Chamber of Commerce Sri Lanka, CIMA, Employers Federation of Ceylon, and MBA Alumni Association of the University of Colombo. The shocks of the recent past have convincingly shown up the vulnerability of Sri Lanka on several fronts. Skilled labour and human resources, employment, loss of livelihood, escalating costs and rampant emigration where people are both eager and anxious to leave the country, are factors we cannot help but notice.


Reforms

Labour market reforms are required urgently to improve economic performance. The Lankan economy is now seen as bankrupt after the default. Therefore what can foster job creation and help firms recover from the emerging economic shocks? Labour legislation seems to have outlived its shelf life, and is deemed not business-friendly. The need to attract investors should be the priority. One of the keynotes was delivered by International Labour Org in Geneva Head of Employment Strategies Dr. Sher Verick. He is a Research Fellow of the Institute for Labour Economics (IZA).

His remarks focused on what he termed 'an integrated package'; the elements that need to be addressed urgently being educational reform and vocational training as well as fostering the inclusion of women in the workplace. In fact, there was a need for 'creating' spaces for jobs available to women. 'Brain gain' is a phrase that was mentioned; where education must include meaningful engagement with corporates and business entities in order that such educational programs provide exposure to actual career possibility. Engaging in a social dialogue was also considered important to ensure meaningful results in the long term.

The other keynote in the webinar was sounded by Chitral Amarasiri – International HR Specialist, based in Washington. Chitral indicated that the situation in Sri Lanka was quite bleak with regard to the situation that obtains in the island, in his 'reality check'. He brought the attention of all to the vast 'informal sector' that exists in this country, and of the need to bring the updated practices, training, skills development and opportunity to progress to greater levels of competency, to those numbers employed in that sector. Unless such a movement is introduced Sri Lanka will definitely lag behind in aspiring to harnessing a competitive edge in the world space.

Sri Lanka Ansell Director Human Resources Surani Amerasinghe, and later in the program, ICCSL past Chairman and SLID Vice Chairman Dinesh Weerakkody, conducted conversations with a panel that comprised Employers Federation former Director General Kanishka Weerasinghe, now serving as a Legal and Employment Specialist Consultant and also working with the ILO, A. Baur & Co. CEO Rolf Blaser, University of Buckingham Faculty of Computing, Law and Psychology Professor of Computing and Dean Harin Sellahewa, Ministry of Education Secretary Nihal Ranasinghe, Virtusa Vice President Human Resources Chandi Dharmaratne, and Employers Federation of Ceylon Director General and CEO Vajira Ellepola.


Recovery

The consensus among all the panellists established that timely action is vital if this country is to attract investment from overseas. Modern practices in Human Resources management have to be brought into the mainstream in all organisations. Kanishka Weerasinghe dealt with the need of productivity enhancement. A way toward that goal is ensuring the engagement of skills certified persons, and also to set up standards where wages will be linked to levels of productivity.

Rolf Blaser touched on an aspect of retention of persons in the workplace, and with particular emphasis placed on having skilled women remain at work. He outlined a 'wish list' and referred to management engaging with women and their families (children) in order that space and opportunity can be provided by the company for the care and nurture of family, while obviating the need to undertake new recruitment and incur further impacts on costs and time for training afresh.

Prof Sellahewa spoke with Lanka's situation in mind, that there has to be a comprehensive evaluation of the skills gap. Following such an enormous undertaking, the next attempt should be to 'empower' the workers and employees to be able to take on the skills. This will involve a planned and structured strategy within organisations. 'Upskilling' is another term that is often stressed.

What the Government of Sri Lanka and in particular the education system has set up was mentioned by the Secretary to the Ministry Nihal Ranasinghe. There has been a concerted effort to strengthen the structures for Vocational training or competencies within the curricula.

Vajira Ellepola underscored the same points and referred to efforts by the EFC to have their members adhere to some 'workplace principles' to create an enabling environment. Such is seen as urgent, and the opportunities that have emerged with companies actually responding to a crisis during the time of the pandemic, provides for a possible mind-set adjustment for grasping at opportunities that present themselves in the current post-COVID scenario.

From her experience with Virtusa, Chandi Dharmaratne drew on the factor termed 'agility'? Can the talent within an organisation be brought to that level? These are searching questions and are deserving of active consideration given the huge challenges that are going to be facing Sri Lanka in the days ahead with the possibility of layoffs and closure of segments of industry for obvious reasons. Part of the 'upskilling' process will be to have staff move around in an organisation which serves as a 'cross pollination' for talent. The exposure to multiple sections of the same or affiliated units in an organisation could inspire some very positive results which stand to benefit both employer and employees. The panel concluded that it was imperative that combined private sector action with labour market reforms can help put Sri Lanka firmly on the road to recovery.