---
Holds separate progress review meetings with dealer associations and system developers
Focuses on seven key points to further develop National Fuel Pass
Reiterates distribution of fuel will only be made to filling stations with QR system
Calls on motorists not to display QR code to ensure it is not used illegally
Adds new features to QR system; deletion of existing profile and reregistration
Power and Energy Minister Kanchana Wijesekera yesterday held several discussions to further improve the National Fuel Pass system four days since its introduction.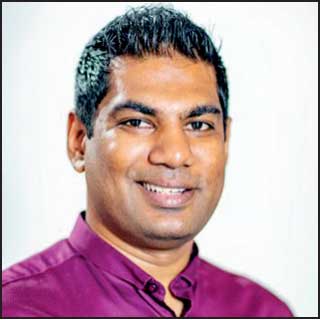 Power and Energy Minister Kanchana Wijesekera


He held two separate discussions with fuel dealer associations and with National Fuel Pass system development partners.

Minister Wijesekera also called on motorists not to display the QR code and to keep it in a secure place to ensure no one else uses it illegally.

During the meeting with dealer associations, the Minister reiterated that the distribution of fuel will only be made at filling stations with the QR system.

In addition, related issues such as upgrades to the system, fuel requirements for machinery, and Police stations were discussed with dealers.

Minister Wijesekera also said a zoom progress review meeting was held with development partners on Wednesday evening, focused on seven key points.

They include: 1) option to register fuel requirements for machinery, equipment and other requirements to be made available within the week with, single mobile for multiple vehicles with business registration number (BRN) facility, Government vehicles to be registered with assigned BRN, fuel card for tourists to be made available at the airport in US dollars, real-time stock monitoring system for filling stations, additional quotas and tracing Illegal QRs.

He also said the option to delete a current profile feature has been made available now, in addition to the reregistration feature.

Sharing the latest update on the National Fuel Pass, he said 1,004 filling stations used the system becoming the highest number operated with QR during the 24-hours ended at 6 a.m. yesterday.

He also said that as of yesterday morning a total of 1,235 filling stations countrywide adopted the QR system, which consists of 1,033 State-run CEYPETCO and 202 IOC filling stations.

Total motorists registered with the National Fuel Pass have crossed 5.4 million as of yesterday.

Separately, Minister Wijesekera highlighted that after many weeks the Ceylon Electricity Board has generated a vast capacity of hydropower, making the best use of the torrential rains from early this week.

As per the Minister, on 2 August CEB generated 57.1% with hydropower, followed by coal 31%, wind 3.42%, and thermal 2.2%. In addition, independent power producers generated 6.6% wind and 0.44% solar power.